A handful of factors make a good burger joint, but for me there's one test of greatness: the ability to deliver on a burger ordered medium. And the feat is rarer (pardon the pun) than you may think. Bones' Burgers in Montgomery, however, knows how to reach 145 degrees. Owner Curtis Bonekemper—the titular "Bones"—started flipping his patties five years ago in a food truck serving 100-percent grass-fed beef. Last year, Bones moved his griddle inside a retail strip in Montgomery, and people followed, filling the little restaurant (maximum capacity: 48) daily to enjoy the unique decor, good selection of beer and wine, and those burgers.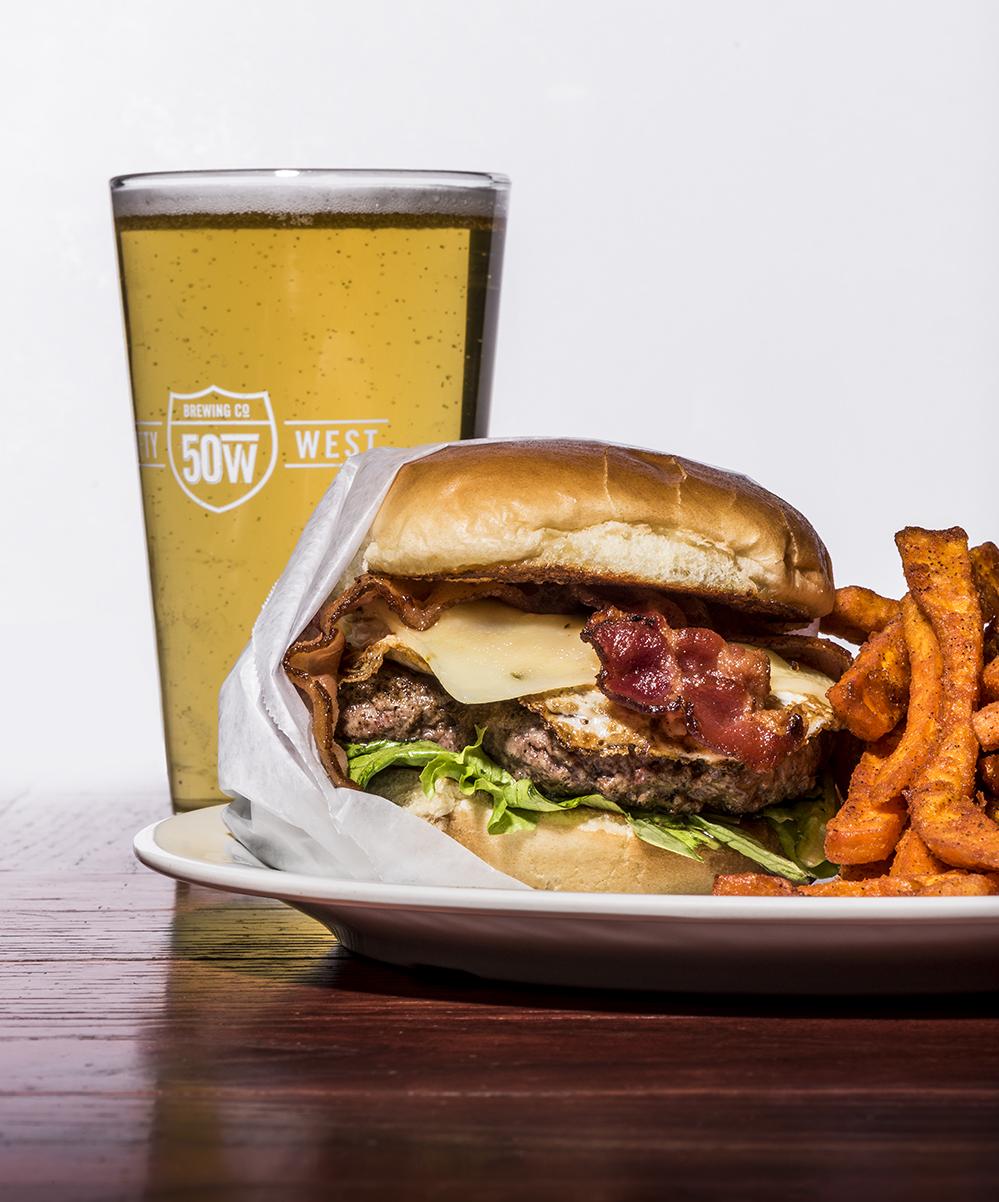 ---
Diners pick a patty size (quarter-, third-, or half-pound), then add toppings and cheeses, or opt for a specialty burger. I chose the Heater, with jalapeños, while my wife went for the bacon-and-egg-topped Farm Burger. And we shared a large basket of Parmesan cheese fries, known in-house as "crack fries" (it's apt). In addition to hamburgers, Bones' carries locally baked pastries should you, unlike us, ration fries to save room for dessert. And while the food, drinks, and unpretentious atmosphere are reasons to visit, the front-of-house staff makes you want to come back—Bonekemper jokes with customers, and every meal comes with a hearty side of chitchat.

---
---
Bones' Burgers, 9721 Montgomery Rd., Montgomery, (513) 407-2939, bones-burgers.com. Lunch and dinner Tues–Sun.

Editor's Note: After the February issue went to press, it was announced that Bones' Burgers would be opening a second restaurant in the soon-to-be-former Maribelle's spot at 3235 Madison Rd. in Oakley.

Facebook Comments