The City Museum has taken the concept of "found art" and turned it into a multi-level all-ages adventure. Located in St. Louis, this museum—housed in a former shoe factory—is part playground, part art piece. The philosophy is to provide "an eclectic mixture of children's playground, funhouse, surrealistic pavilion, and architectural marvel made out of unique, found objects."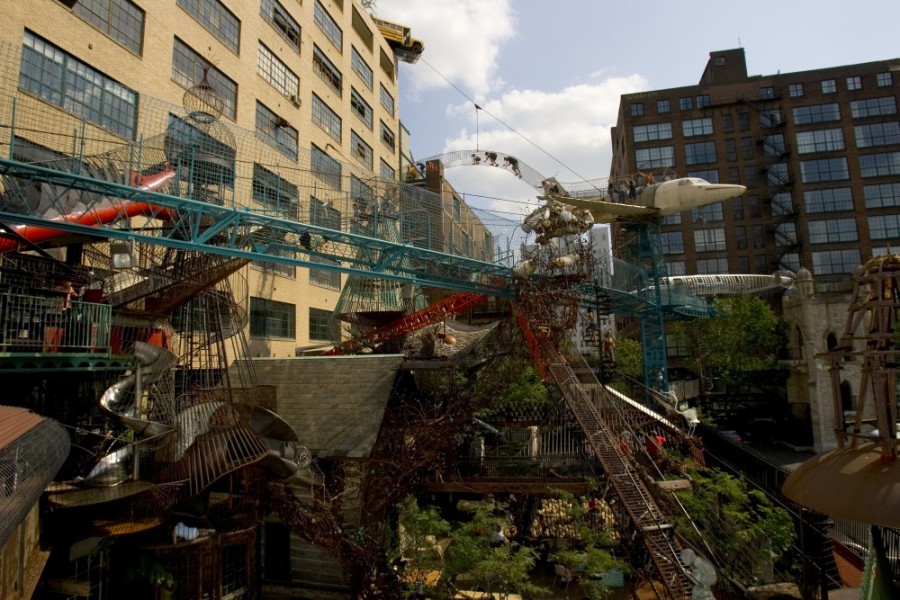 Each floor is themed¬—or at least, each floor has something different. On the first floor you can walk into a whale, climb up a tree house, crawl through tunnels on the ceiling, or just admire the country's largest continuous mosaic, which sprawls across the whole floor and up onto the columns. On the second floor you can visit the World Aquarium, or go have some shoelaces made at the Shoelace Factory. Trek up to the third floor to watch a circus performance, learn some art, and swing around in the "Skateless Park" (A skate park where, instead of skating, you swing on rope swings onto giant mats).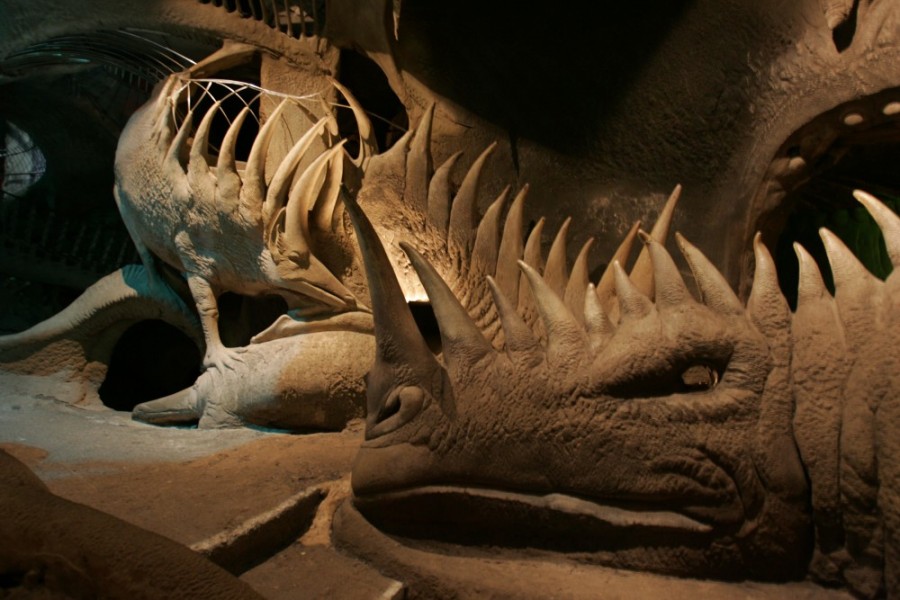 Spanning all of these floors (actually, extending through all 10-floors of the building) are the Enchanted Caves. Running up the center of the building, these caves were hand-sculpted and feature all manner of creatures staring out from the walls. They also lead to one of the City Museum's more exciting (read: terrifying) features: the three, five, and ten-story slides running through chutes originally used to quickly transport shoes.
The roof and MontroCity have you covered if you're looking for something open-air. MontroCity is a giant jungle gym with two ball pits, a fire engine, a castle turret, and two suspended airplanes. The roof has more things to climb on, including a giant praying mantis.
If it sounds like a giant jumble, that's because it is. There are surprises everywhere; it's random and a little bit manic. But it will definitely bring back some great playground memories.
City Museum, 750 North 16th Street, St. Louis, MO, (314) 231-2489, citymuseum.org
Photos courtesy of City Museum
Facebook Comments