We get it: You were raised to roll your eyes at any Ohio city that's not Cincinnati. Guess what: Get over it. Dayton's got brews, bikes, independent shops, and entertainment aplenty—plus a totally endearing acceptance of all that is offbeat. It's an hour away, and you're missing out.
Walkabout
Cities are best strolled beverage in hand, so make Press Coffee Bar your first stop. The bright, simple-but-stylish shop is all small-batch: they roast their own Wood Burl Coffee, French-press the house brew, and serve up an iced coffee that cold brews for 24 hours. Thus caffeinated, take to the sidewalks of the Oregon District, Dayton's oldest neighborhood. Jimmy Modern stocks two floors of retro MCM furnishings; next door, Clash (an edgy mash-up of consignment store and art gallery) lives up to its name. Brim is packed with hats—from feathery Derby-style confections to tweed newsboys, and brands like Scala, Bailey, and Kangol—in display spaces crafted from vintage claw-foot tubs and suitcases.
Omega Music is not just some hipster record store. They have a huge selection of new and quality used music on all formats—with some 30 boxes of records for less than $1 and an excellent selection of jazz and R&B. An eclectic mix of vintage goods awaits at Feathers: think formal wear, kitchen goods, and a solid selection of cufflinks. Bonnett's Book Store is a labyrinth of used volumes covering the spectrum of subjects, with special attention to the occult, gothic, and weird. If you want to keep on walking, head a few blocks west to Fourth Street, downtown, for an architecture-viewing detour, particularly the stretch between Wilkinson and Main Streets.
Playtime
Thousands of inventions were conceived and patented in Dayton, and you too can be an inventor at the novel and lovable Proto BuildBar, a public maker space that's part café, part 3D printing and electronics lab. Choose from hundreds of thousands of 3D models to print, or let the sparks fly in the soldering workshop. At the café counter, feed your creativity with wraps, pastries, coffee, craft beer, wine, and bourbon, and don't miss the biggest claw game we've ever seen (we're not alone: it holds the Guinness World Record as the largest).
Make it a date night at The Neon, an independent art-house cinema with beer, wine, and bargain pricing on films ($7 matinee, $9 after 6 p.m.), or catch the boys of summer at a Dayton Dragons minor league game (hint: there's one on Father's Day). The team has local ties—Reds players rehab from injuries there, and former catcher Corky Miller is coaching this season.
Dining Hour
Visit 2nd Street Market hungry. More than 40 vendors call it home—farmers, bakers, florists, artists—and food stalls dish out Colombian, Thai, crepes, soups, Mediterranean, and more.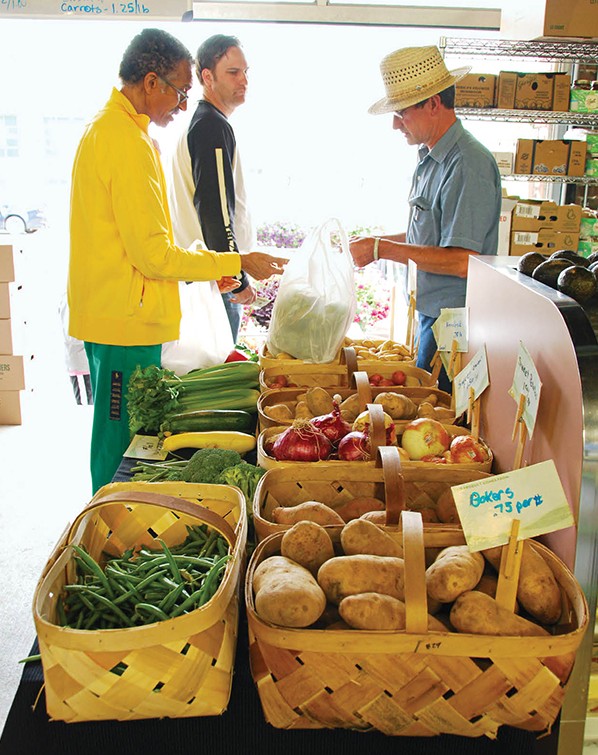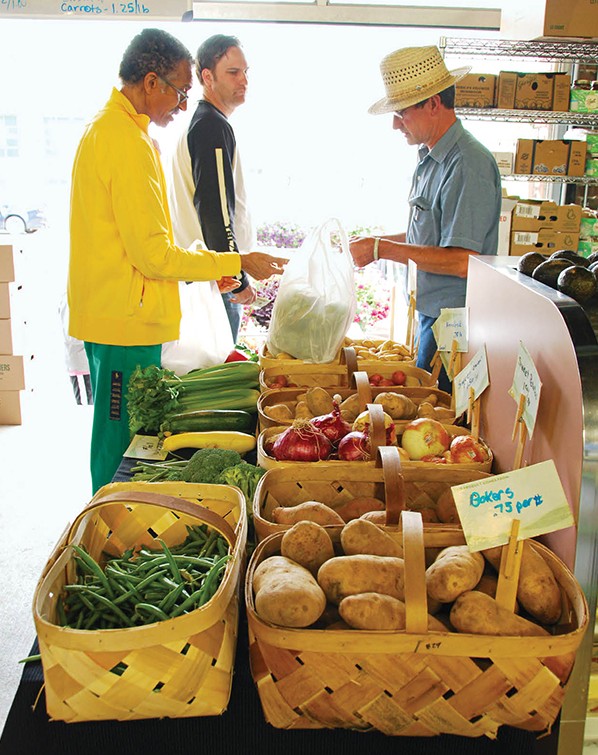 Over in the Oregon District, stop in to 5th Street Wine and Deli for a monster selection of sandwiches, or try the gourmet pub food and grass-fed burgers (plus 20 beers on tap) at Lucky's Taproom. Looking for brunch? Lucky's is your spot.
Past Perfect
Carillon Historical Park is a trip unto itself: Many of the city's oldest structures (schoolhouse, tavern, and so on) have been relocated there—as has the Wright Brothers' 1905 plane, the Wright Flyer III. Check out the collection of crazy-ornate cash registers (Dayton's National Cash Register had 95 percent of the world's register biz in the early 1900s), the cabins that housed women volunteering as code-breakers for the U.S. Navy during World War II, or the history-tribute carousel, where you can sit upon your own mini plane. Keeping with the theme, Carillon Brewery next door does it all the 1850s way, and right in the taproom, down to hand-roasting grain by the fire, dressed in historic garb. Carillon's not the only place celebrating Dayton's past: The National Museum of the U.S. Air Force, SunWatch Indian Village and Archaeological Park, and America's Packard Museum (dedicated to the classic car) all merit visits too. But since it's summer, get outdoors in Montgomery County's MetroParks—like RiverScape, which abuts the Great Miami River and regularly hosts events, and Cox Arboretum, 189 acres of trails, woodlands, and gardens.
Tour de Dayton
Before they flew, Orville and Wilbur Wright pedaled. The brothers operated five bicycle shops and released their own line of hand-built two-wheelers. Shop profits financed their aviation research—and inspired it. Their first successful powered aircraft had the same chain-and-sprocket transmission as a bike. Take a free tour at the Wright Cycle Company complex, also home to the parachute museum.
Better yet, rent a bike at RiverScape Rentals and ride less than three miles to the Great Miami River Trail, one of 14 Miami Valley Bike Trails—which at 330 miles is the nation's largest network of paved, off-street trails. Horace M. Huffman Jr., whose father founded bicycle maker Huffman Manufacturing Co. (now Huffy Corp.) in Dayton in 1924, pioneered the system in the '70s.
Drinks Downtown
Cheers to this: Four of the Dayton-Springfield region's 12 breweries are downtown—within walking distance of each other. The Dayton Beer Company's second location (the other's in Kettering) opened in late April, and the brewery/beer hall hybrid serves strictly Ohio beers begging to be consumed on the 1,000-square-foot patio. Toxic Brew Company also pours craft sodas for the nondrinkers and half-pints (think orange and thyme or elderberry, sage, and grapefruit fizzes), while two blocks away Warped Wing Brewery's tasting room has a fleet of vintage pinball machines. On the eastern outskirts you'll find Fifth Street Brewpub, Ohio's first co-op brewpub, with a neighborly vibe and bier garden.
For stiffer spirits, tour the Oregon District's Belle of Dayton Distillery, makers of vodka and rum; nurse a Peruvian-inspired pisco sour cocktail at Salar; or try the seasonal 'tails (all under $10) at Lily's Bistro across the street. If your night's winding down near downtown, peruse the more than 100 bourbons on hand at Century Bar.
This post has been edited.
Facebook Comments