Bicycles outfitted with flamethrowers, tiki bars, and puppet theaters are out there, but you won't see them cruising up and down the Little Miami Scenic Trail. The wildest rides emerge for midnight bike excursions—organized fund-raisers that attract thousands of riders to pedal under the stars.
Chicago: The L.A.T.E. Ride, Aug. 14
A couple of wise guys always make like John Belushi and Dan Aykroyd, showing up in dark suits and sunglasses for this massive event, which raises money for Chicago's parks. The 25-miler amounts to some real cardio, but the lively crowd of 9,000 keeps your energy up. (Shouts of "opa!" from bars in Greektown don't hurt, either.) The ride starts and ends in Grant Park, winding north through residential neighborhoods and industrial areas, and returning via the Lakefront Trail. It sounds scenic, but you can't see Lake Michigan in the pitch-blackness. The L.A.T.E. Ride used to kick off around 1 a.m., which put some riders lakefront around 5 a.m.—you'd see folks stop and enjoy the sunrise over the water. Since the start time moved up to 11:30 p.m., everyone finishes in the dead of night.
The ride starts in waves. You can pay a little extra to join the VIP first group. Otherwise, the earlier you sign up, the higher your wave assignment. You can rent bikes for $25 from Bobby's Bike Hike or bring your own wheels, and either pedal to Grant Park around 10 p.m. (South Loop hotels are closest) or park in the underground garage. Arrive early enough to check out the bike-decorating contest and find your wave's corral at the starting line. Most riders cross the finish line by 3 a.m.—and sleep soundly.
---
Indianapolis: The N.I.T.E. Ride, June 25
Downtown Indy centers around a stretch of green-spaces and monolithic war memorials that draws comparisons to Washington, D.C.'s National Mall. The N.I.T.E. Ride cruises past these limestone landmarks at their most dramatic—bathed in light against a dark sky. The 20-mile flat route is blocked by police so riders can spin freely around Monument Circle, a bricked European-style plaza, before heading into residential neighborhoods and gliding through the Indianapolis Museum of Art's gardens. The crowd of 2,000 means you're never in danger of getting left behind, but there's still plenty of elbow room to go at your own pace.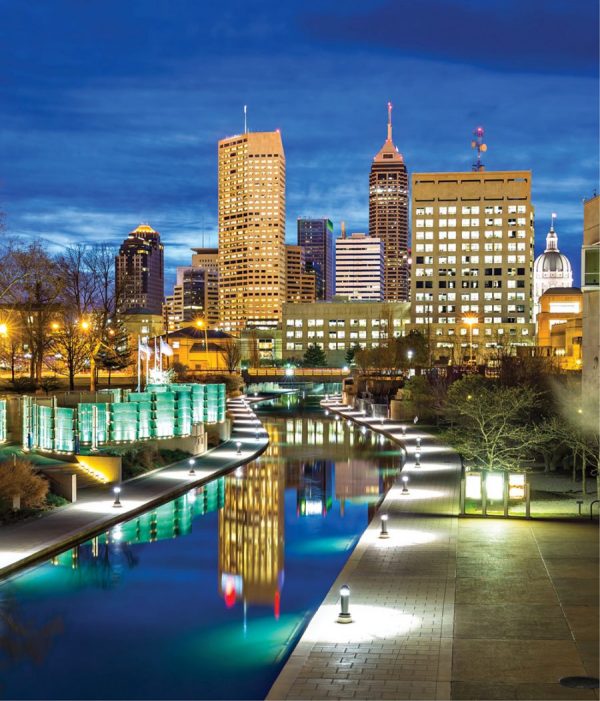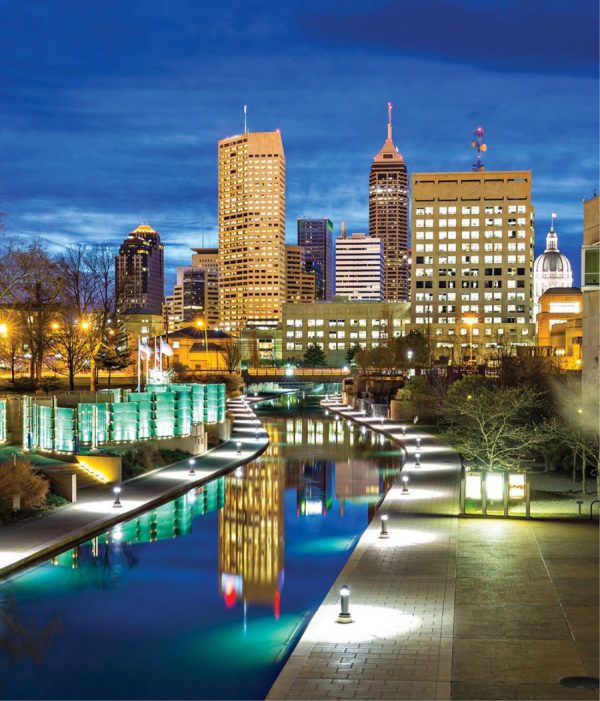 Most downtown hotels sit on or near the Indianapolis Cultural Trail, a brick path that extends close to the ride's starting point. Want to travel light? Rent wheels from the trail's bikeshare system. Bikers roll out at 11 p.m. and most are finished by 1:30 a.m., then many linger for the finish line after party.
---
St. Louis: Moonlight Ramble, Aug. 20
The Busch Stadium starting point might sting for Reds fans, but we can't overlook the birthplace of bicycling midnight madness. After an inauspicious beginning in 1964—no one showed up—the Ramble caught on and now bills itself as the "world's original nighttime bike ride." (It's also owned by Cincinnati Magazine parent company Emmis Communications.) Nearly 5,000 cyclists cruise leisurely through neighborhoods and past bars, where St. Louisans know to cheer if they see a rolling mob.
The short (10-mile) route is particularly kid-friendly, but if you're ready to ramble for 18 miles, an extended route is available. Hotels in Ballpark Village sit close to the starting route (and after party), but bike rental is not an option, so BYO—and preregister for a glow-in-the-dark T-shirt.
Facebook Comments