Few attractions can boast activities both above and below ground. Mammoth Cave National Park in south-central Kentucky encompasses around 80 square miles on the surface. But underneath the layers of sandstone and shale is where things get interesting: Surveyors have mapped more than 400 miles of limestone passageways below the ground. The best part? Nobody knows how big the cave actually is. Although it's already more than twice the size of the next largest cave (the 198-mile-long Sistema Sac Actun in Mexico), geologists believe there could be up to 600 miles of yet-to-be-discovered passageways.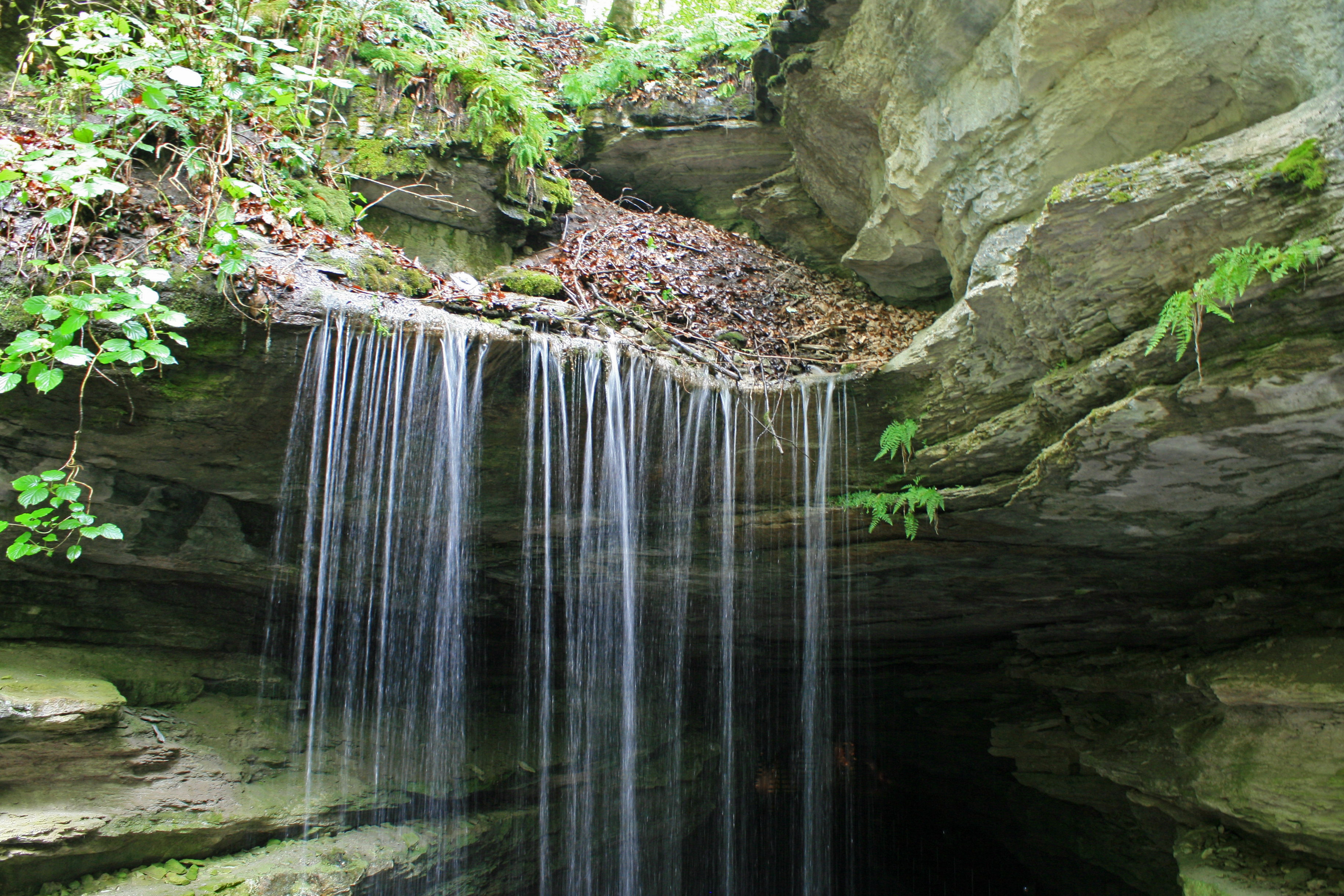 Mammoth Cave is one of the 21 UNESCO World Heritage sites in the U.S., and it has been named an international Biosphere Reserve  in an effort to conserve its diverse animal and plant life. Several of its 130 animal species are only found in Mammoth Cave, like the endangered Kentucky cave shrimp.
If plunging into the depths of the labyrinth sounds enticing, the Historic tour is a good place to start. The two-hour ramble covers most of the cave's classic landmarks as rangers recount stories of the cave's first tour guides in the late 1830s. The Domes and Dripstones tour takes a hike through the "living" parts of the cave, where stalagmites and stalactites are growing ever so slowly toward each other.
For those who aren't quite ready to venture through Fat Man's Misery and other aptly-named, claustrophobia-inducing caverns of darkness, Mammoth Cave's activities at surface level are equally exciting. Aboveground events include historic walking or driving tours, Junior Ranger tours for the kids, and nightly ranger-led programs in the Park Amphitheater.
More than 70 miles of trails traverse Mammoth Cave's lush grounds. Take a hike or horseback ride and spot the wild turkeys and white-tailed deer that populate the park, or fish and canoe in the Green River. Camping and picnicking sites are also available.
Tours change seasonally, and prices range from $4 to $48.
Mammoth Cave National Park, 1 Mammoth Cave Pkwy., Mammoth Cave, Kentucky
Photographs courtesy National Park Service.
Facebook Comments