Driving across West Virginia, it's easy to understand why the state university's mascot is a mountaineer. Serpentine roads wind through the Appalachian Mountains, with a series of switchback turns that require slowing down to about two miles per hour. Fourteen states share parts of the Appalachian range, but only West Virginia exists entirely in the region. And it's located just north enough to accommodate a winter sports trip without shelling out for a plane ticket to Vail or, come February, PyeongChang.
---
WHAT TO DO 
The mecca of West Virginia skiing and snowboarding is Snowshoe Mountain, a sprawling, 11,000-acre resort 150 miles east of Charleston. The resort is situated next to the area's highest peak, Cheat Mountain, which rises to an elevation of 4,848 feet. Across the mountain are 60 trails dropping 1,500 feet, ranging from the novice and genteel-sounding options like the Upper and Lower Hootenanny and Whiffletree to the intense, proceed-with-caution black diamonds like Choker and Bear Claw. Daredevils seeking even more of a challenge can head to the resort's Western Territory to shred Lower Shay's Revenge, the mountain's only double black diamond trail. Open skiing abounds as well, with 28 unencumbered acres primed for freestylers.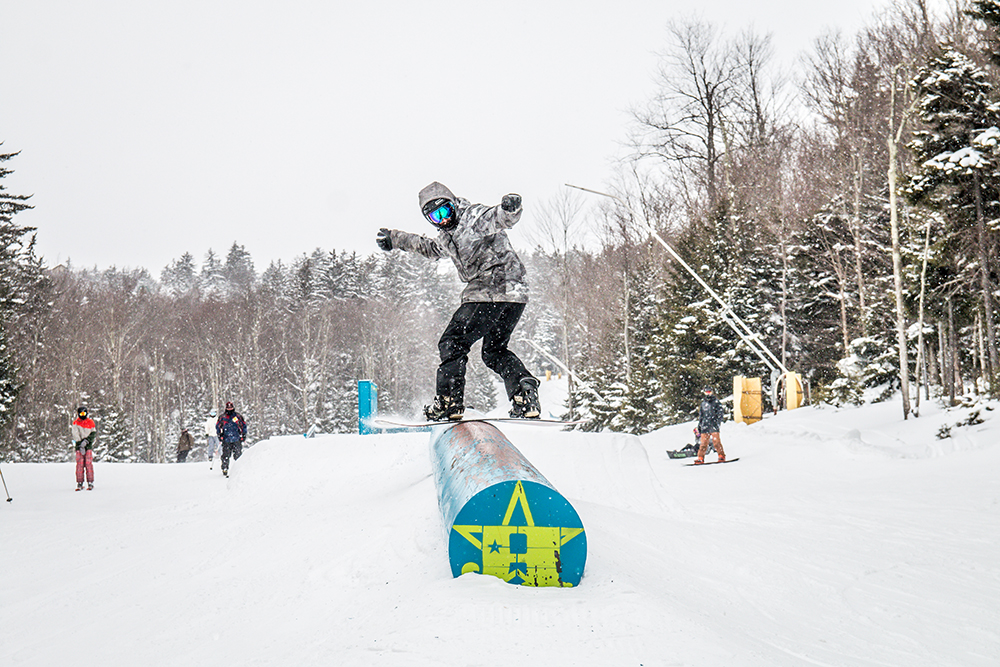 ---
Those who aren't ready to unleash their best Shaun White or Mikaela Shiffrin impressions can feel adventurous in the (relative) comfort of four wheels on a guided off-roading tour of the grounds. Along the way, you can hike up to the Snowshoe Fire Tower, a newly-minted National Historic Lookout that offers sweeping views of the Alleghenies.
And fear not, indoor cats. Snowshoe has a full-service spa, as well as an indoor-outdoor pool open year-round, if relaxing with a cup of hot cocoa is your, well, cup of hot cocoa.
WHERE TO STAY
Dozens of different hotels, condos, houses, and townhomes line the mountain. (And let's be real—who actually wants to stay off-mountain?) So make sure you get a spot with easy access to lifts. The Corduroy Inn, located a snowball's throw from the Powder Monkey lift, received a complete makeover in 2014, including adding fireplaces to each room.
---
On the northern edge of Snowshoe sits Silver Creek Lodge, another ski-in/ski-out option. It's been around for more than 30 years and is the only place where you can ski at night. (Because, you know, skiing during the day isn't quite dangerous enough.)
If privacy is important, the Pedestal House is about three football fields from the slopes—which qualifies as private at Snowshoe. Renovated in 2013, the home comes  with bamboo floors, a stone fireplace, and floor-to-ceiling windows in the living room for views of the mountainside. Sure, the accommodations aren't particularly rustic, but after conquering those black diamonds (or heck, even the bunny hills), it's worth treating yourself.
WHERE TO EAT
There are several new restaurants on the mountain this season, including Appalachia Kitchen, which offers hearty entrees like bone-in pork chops and bacon-wrapped venison meatloaf, to go along with slope standbys like the Waffle Cabin. If you're hankering for a real Revenant-like meal (sans raw liver, of course), try the Backcountry Hut Dinner. Available on weekends and holidays throughout the year, diners—up to 20 on a given night—snowmobile their way to an off-the-grid cabin for a meal of mountain standards. (Steak, salmon, potatoes.) If you're feeling particularly adventurous, you can even opt to stay the night at the cabin.
---
side trip: where to go to get off the grid for real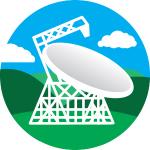 In Green Bank, West Virginia, just more than 16 miles east of Snowshoe, you're definitely not going to get a sig on your beeper. The town exists in the middle of a 13,000 square mile swath of land known as the National Radio Quiet Zone, where any sort of electromagnetic interference in the form of wi-fi or cell phones is illegal. The reason? In part, to aid research at the Green Bank Observatory. The observatory, which opened in 1957, is home to the world's largest steerable telescope and open year round for tours and education programs. Just don't expect to Snapchat the experience.
Facebook Comments