---
For our February 2017 "Lost City" issue, we remember what time, disasters, and the wrecking ball have taken away.
At the time it closed, nobody said nothin'. But today maybe no lost Cincinnati bauble inspires more gasps than this palace of reading. It was originally supposed to be the opera house, and when the old Cincinnati Library opened at 629 Vine in 1870, it featured the flash and drama of a major stage spectacle. With its towering yet cramped cast-iron book alcoves, vertiginous spiral staircases, and black-and-white checkerboard floors, the old main library was like a Hollywood conception of what a library should look like. The main feature—large cut glass windows and an immense skylight—poured sparkling light across four floors and onto shelves for up to 300,000 books.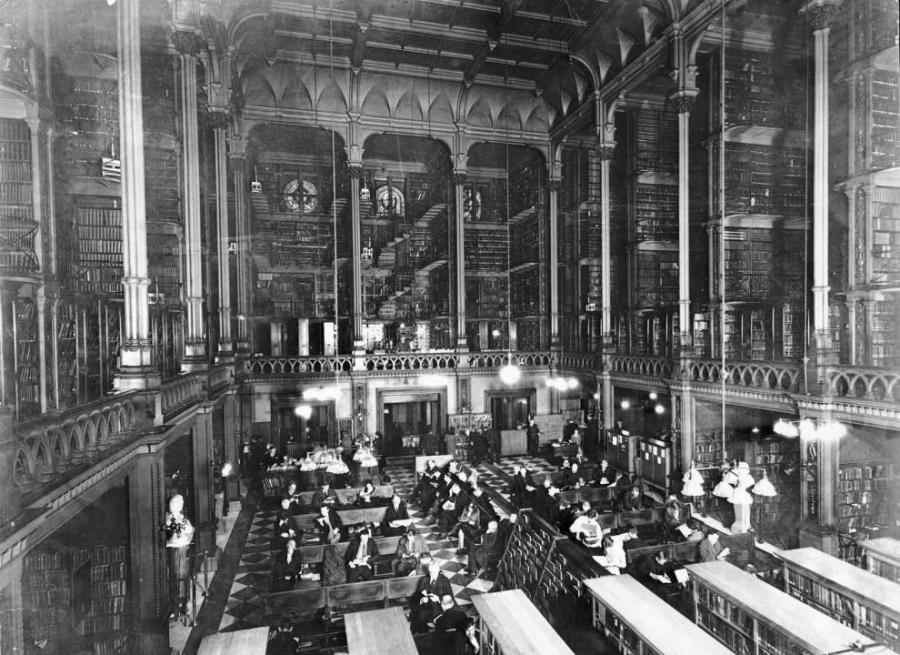 ---
Back then, the library's board had bought a shell of a building and hired James W. McLaughlin, designer of the Cincinnati Art Museum, Shillito's, and other shacks, to flesh out an eye-popping edifice for the ages. There were busts of William Shakespeare, John Milton, and Benjamin Franklin peeping down from the front entrance. No doubt they approved.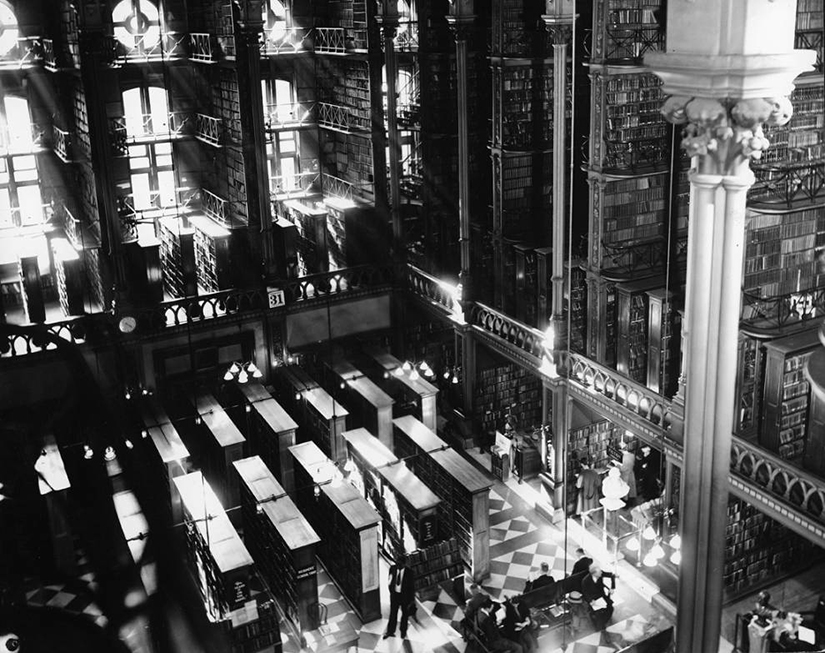 ---
Eventually, the rap was that the Old Main Library was better at storing books than making them accessible to readers. Bean counters vented about the "waste of space" and how it wasn't modern enough. By the 1920s, the board of directors went so far as to call it "a constant humiliation." So, instead of finding more storage space, library bigwigs lined up students from the University of Cincinnati and formed a human chain that passed books from the old building to the new one just up the street at 800 Vine—which has a fountain where Franklin, Milton, and Shakespeare still make a splash.
---
Scroll through our gallery to view more photos of the Old Main Library:
---
Photographs from the Collection of The Public Library of Cincinnati and Hamilton County
Facebook Comments