For our June 2015 issue, we explore (and try to explain) the ins and outs of the Queen City.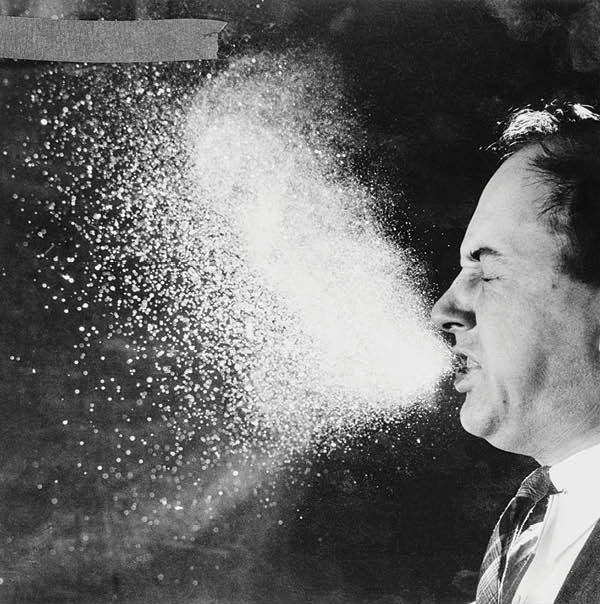 Spring in Cincinnati means pink and white blooms will mix with fresh shades of green in a swirling impressionistic watercolor of melting hues—quite literally, for me, as tree pollen fills my itching eyes with a flood of burning, blinding tears. My sinuses and nostrils close and I start to sneeze. At the pharmacy, I'm forced to show ID and sign a form swearing not to go all Walter White with the pseudoephedrine I purchase to get me through another allergy season. And I'm not alone. All across the city, sneezing, coughing, runny-nosed coworkers commiserate over Kleenex boxes. It's easy to understand why Benadryl was invented by a Bearcat.
According to Anna L. Kelley, monitoring and analysis supervisor at the Southwest Ohio Air Quality Agency—which performs daily allergen and mold counts and posts the results at southwestohioair.org—allergists don't believe we're any worse off here, pollen- or mold-wise, than we would be anywhere else. But the fact that we live in a valley and have "robust" seasons certainly doesn't help. Our weather spawns and stirs up allergens, and valleys concentrate them in the basin. The sudden arrival of moist, warm air then causes bursts in pollen from oak, birch, ash, willow, sycamore, and other trees, as well as grasses and the dreaded ragweed. Those sensitive to airborne mold spores are, with respect to our famously volatile weather, dammed (nasally) every which way, because some molds release spores in hot, humid weather, and others in dry, windy conditions. And unlike pollen producers, even frost can't stop mold.
To outsiders, it may seem like we're overreacting: the Asthma and Allergy Foundation of America's 2015 list of "Spring Allergy Capitals" ranks Cincinnati 67th—better than the national average. But that is no consolation for the afflicted, and we have the empty antihistamine boxes to prove it.
Facebook Comments