"I don't know of too many places that do what we do, where we can do the design and the printing and do it with community-minded means," says Jason Snell, co-owner of We Have Become Vikings. He and fellow owner Brandon Hickle are sitting in the back office of their Over-the-Rhine design and screenprinting shop, which opened on the corner of Walnut and 14th Streets in April 2016.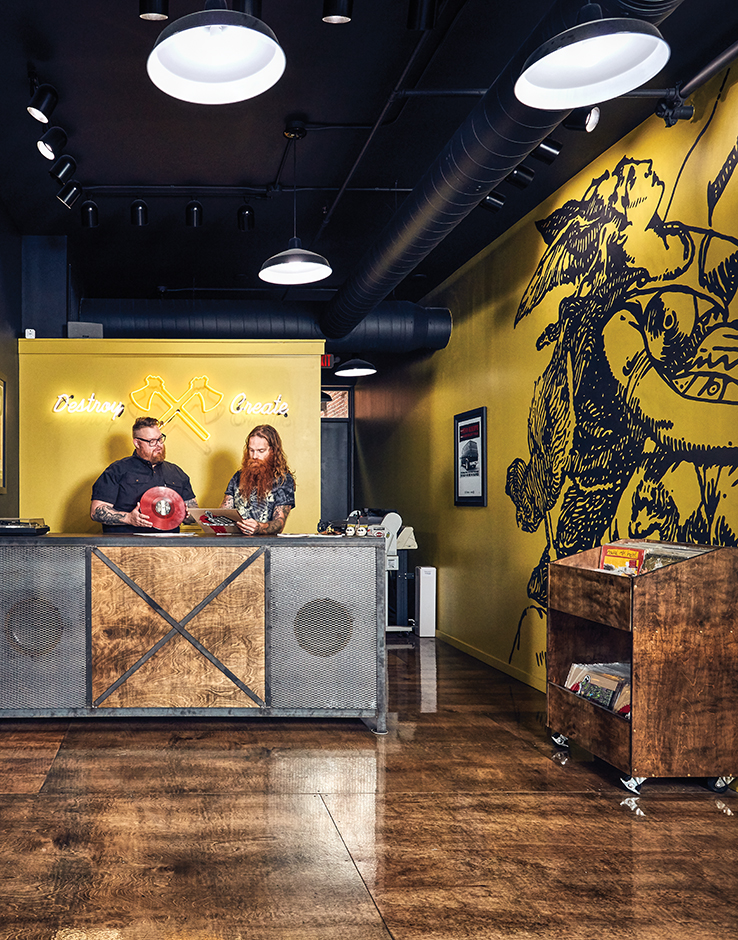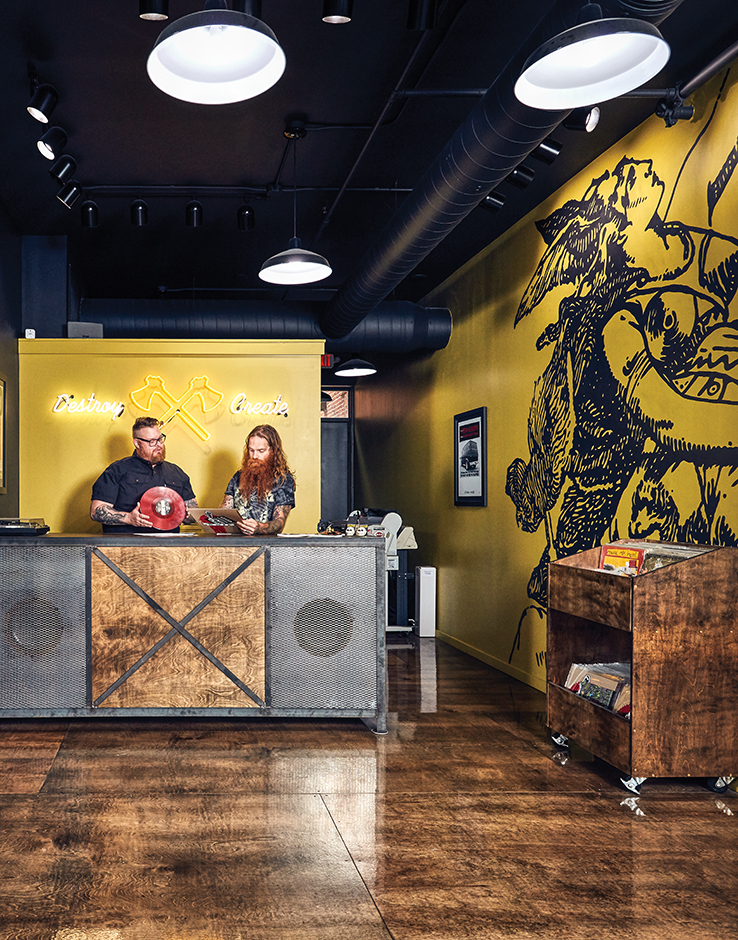 ---
There's nothing particularly maverick-y about a graphic design company in Cincinnati—or a screenprinting operation, for that matter. It's the all-in-one package offered by the multihyphenate firm that makes them stand out. They can do everything for you right here, under one roof, without all the corporate red tape. All while you browse for T-shirts and hats.
---
Snell spent years working for design agencies in Seattle, Austin, New York City, and Cincinnati before hanging his shingle with We Have Become Vikings back in 2008. ("I just wanted a crazy name," says Snell. "Vikings are rad, and I learned that the term 'branding' came from Vikings.") He started with a tiny, secluded office on Vine Street, but craved a more visible, hands-on presence, which led to teaming with Hickle, who previously ran Southpaw Prints. They both recognized the inherent convenience of combining design and screenprinting forces. "I looked at this big-agency model and felt like it wasn't sustainable sometimes, because stuff takes so long to get done," says Snell. "We can design and prototype something and do it fast." That solution is as advantageous for Fortune 500s like P&G on a tight deadline as it is for the coffee shop around the corner that needs new merch, stat.
---
"I got into printmaking because I was interested in design," says Hickle. "To have all of that under one roof, it's something I wanted for a long time."
The Walnut Street location also affords creative therapy, providing storefront space where they can sell merchandise and show off their own projects. All the attire is American made and designed and printed in-house, with the built-in benefit of sidewalk advertising for potential clients or collaborations (like those they've done with ArtWorks, People's Liberty, and Great Oaks). No more hiding in plain sight.
"As much as we can, we have our door open," says Hickle. "It's just rad to stop and talk to someone who's curious or interested, because you never know where that will lead."
---
In the market for a singular custom T-shirt? The shop's new One Off design kiosk (also online) lets you design a shirt to your liking and pick it up in the store. You can even watch them print it.
---
We Have Become Vikings, 1355 Walnut St., Over-the-Rhine, wehavebecomevikings.com
Facebook Comments