Established 1987
Mission Cincinnati Museum Center's mission is to inspire people of all ages to learn more about the world through science; regional history; and educational, engaging, and meaningful experiences.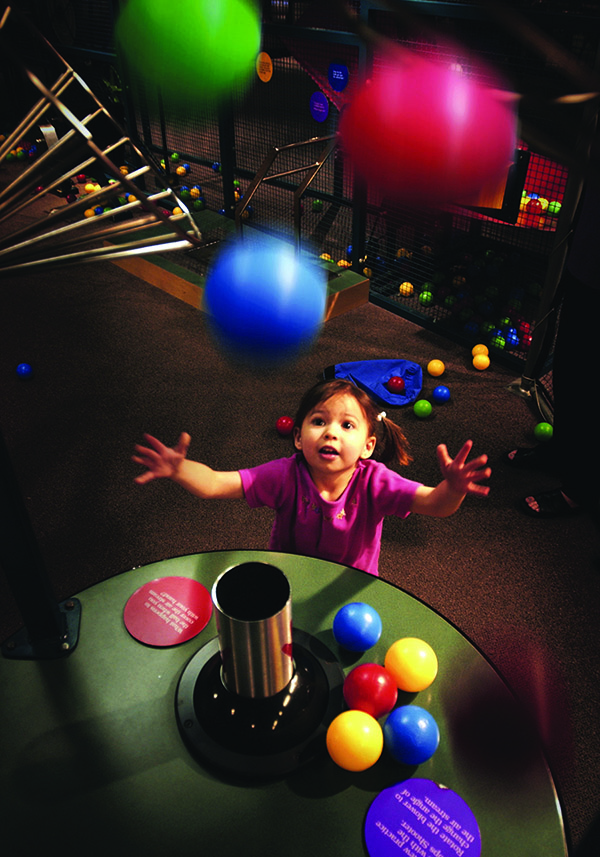 Serving Our Community For 25 years, Cincinnati Museum Center (CMC) has offered a broad range of educational and cultural programs. The region's largest cultural institution, this one-of-a-kind multi-museum complex is housed in historic Union Terminal. Our extensive collections support permanent and temporary exhibits, research, educational programs, teacher professional development, day and overnight camps, and public lectures and programs. We also offer tours of historic sites, community-wide cultural events, youth programs for teens, and internships for college students.
During the restoration of Union Terminal, the Duke Energy Children's Museum and Westheimer Exhibits Hall remain open. Through Curate My Community, key exhibits from the Cincinnati History Museum and Museum of Natural History & Science are displayed with regional partners. Through expanded community-based programs, we are sustaining our vital education mission.
Executive Staff

Elizabeth W. Pierce, President & CEO
Dave Duszynski, Vice President of Featured Experiences and Customer Services
Jill Berkemeier, Vice President for Finance and Administration and Chief Financial Officer
Whitney A. Owens, Chief Learning Officer
Sabrina Ragan, Vice President of Philanthropy and President of the Cincinnati Museums Foundation

Board of Trustees, Officers
Edward D. Diller, Board Chair
Francie S. Hiltz, Past Chair
Greg D. Carmichael, Vice Chair
Honorable Jeffery P. Hopkins, Vice Chair
Cynthia Walker Kenny, Vice Chair
Rev. Damon Lynch Jr., Vice Chair
Mary Zalla, Vice Chair
Matthew A. Sheakley, Treasurer
Martiné Dunn, Secretary
George H. Vincent, General Counsel
Other Ways to Help
Volunteer as a Floor Exhibit Interpreter/Helper within the Duke Energy Children's Museum.
Sponsor or attend the annual Difference Makers Awards to honor community advocates in February 2017.
Visit the new exhibit Vikings: Beyond the Legend, November 11, 2016–April 2017.
Attend the Learning Through Play Conference as a family or an educator in March 2017.
---
Cincinnati Museum Center
1301 Western Ave.
Cincinnati, OH 45203
(513) 287-7000
cincymuseum.org
CINCINNATI GIVES CHALLENGE: crowdrise.com/cincinnati-museum-center
Save
Save
Save
Facebook Comments