There's been a lot of talk about Gatsby style following the release of Baz Luhrmann's The Great Gatsby—really, who can deny the delicious decadence of the costumes, sets, and an especially yummy-looking Leo?
But we've been on top of this particular style trend for some time! The sleek silhouettes, lace accents, and Art Deco sparkle of Gatsby's time influenced several looks that have appeared in past issues of Cincinnati Wedding Magazine. See for yourself!
The Great Gatsby is set in the summer of 1922, so embrace the column dresses
popular during that era and stick a feather in your…hair.
(Top Photograph by Ryan Kurtz)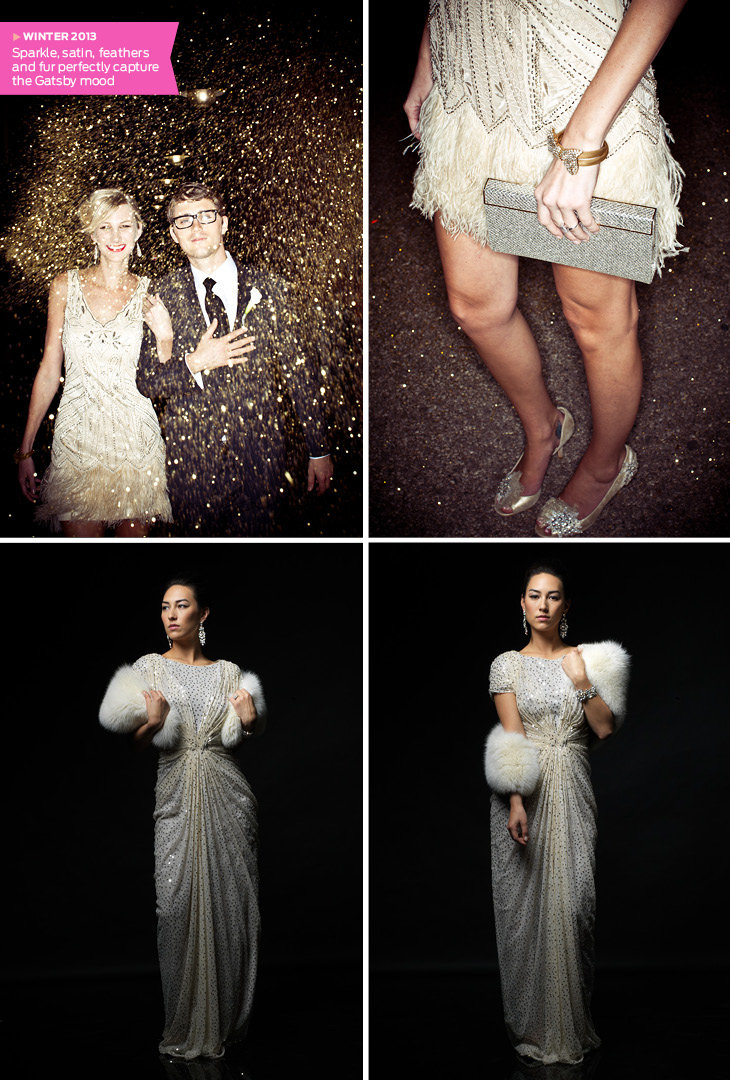 The residents of West Egg certainly liked to party! Don't be afraid to indulge in a little glitter and glamour in celebration of your big day.
(Top Photographs by Jonathan Willis, Bottom Photographs by Annette Navarro)

Layers are the ultimate decadence when more is more.
(Photograph by Ryan Kurtz)

 Now tie on your bejeweled headband and get your Charleston on!
Facebook Comments