Welcome to day two of our Local Wedding Blitz!
We couldn't decide on just one favorite wedding, so we're posting a different one every day for a week. Take a look at some of the best and brightest local Cincinnati weddings.
Because Shannon and Jonathan are passionate about wine, they incorporated it into every aspect of their wedding. The rehearsal was at Jonathan's family's winery, and the couple performed a 'wine ceremony' in which they created their own blend.
Photography: JMM Photography Ceremony & Reception: The Inn at Oneonta Flowers: The Secret Garden Dessert: Macarons by Taste of Belgium Gown: short dress, Peter Langner Couture, Ultimate Bride; long dress, Augusta Jones, Donna Salyers' Fabulous-Bridal Invitations: Christina Reinersman & Gina Heeg Bride's Makeup: BRIDEface Bride's Hair: Britta Kinman Decorations: Sally Rowland Interior Design Food: Jeff Thomas Catering
The couple also made the music personal. A friend of the bride played the intro song of the ceremony, a friend of the groom played the ceremony and cocktail hour acoustic, and a favorite local band, Off the Hook, performed at the reception. There was also a silent disco with a dub-step playlist and light show until five in the morning. "It was like mini-Bonaroo," Shannon says.
The couple wanted their guests to really feel the love, so they had personal touches throughout the ceremony and reception, including a '"Family Tree" with pictures of relatives on their wedding days.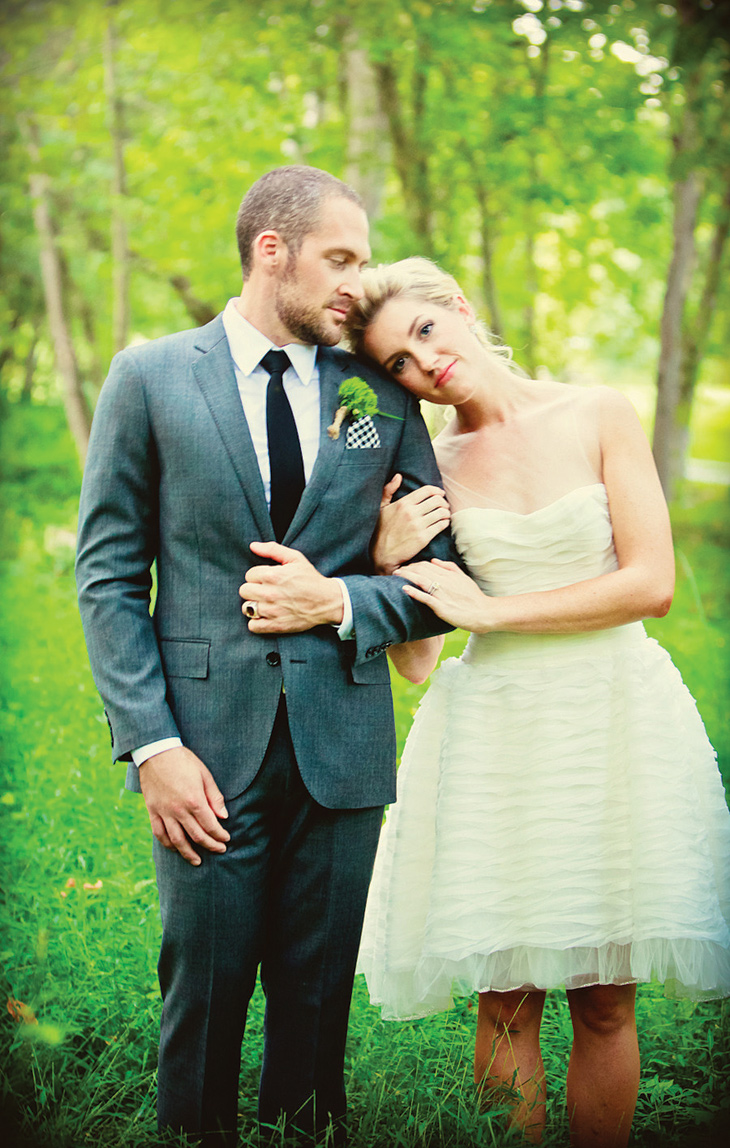 Shannon and Jonathan featured their favorite wines at the reception, and all of their decorations were wine-focused, including barrels, corks, and bottles.
Facebook Comments