Welcome to day one of our Local Wedding Blitz!
We couldn't decide on just one favorite wedding, so we're posting a different one every day for a week. Take a look at some of the best and brightest local Cincinnati weddings.
Megan and John were featured on the cover of our Fall 2013 Real Wedding Issue.
Photography: loft(3) Photography Ceremony: Our Lady of the Visitation Church Reception: Chateau Pomije Winery, Southeast Indiana Flowers: The Flowerman Cake: A Spoon Fulla Sugar Gown: Vera Wang, Bridal and Formal Alterations: Tony King Suits: Jos. A. Banks Invitations/Favors: Amy Scheid, 4th Leaf Design; Erin Duwell Bride's Hair: Kim Fox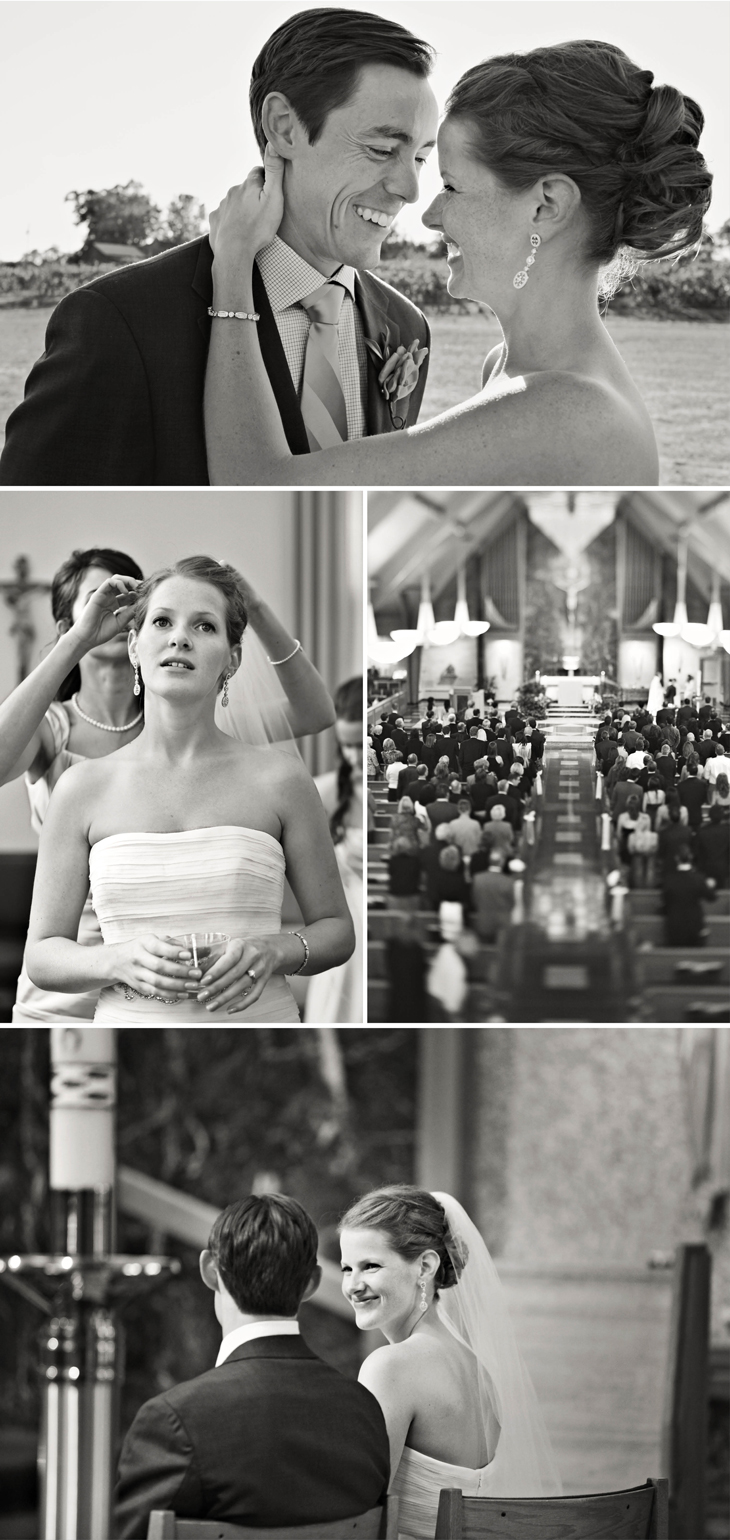 The couple handmade their centerpieces, which included frames with photos of all of their married guests on their wedding days. By the end of the night, all the guests were walking around and mingling with each other, looking at everyone's wedding photos.
To embrace the bride's German heritage, there was a Jagermeister toast instead of a champagne toast at the reception. The bride's sister had shot glasses made for the bridal party and close relatives with the German Prost written on the back, to be sung during the toast. The Prost was also on the back of the place cards so all the guests could join in.
The couple booked rooms at the Hollywood Casino for friends and family the night of the wedding. They also reserved a booth at the casino's Boogie Nights nightclub for after the reception. The club provided a place for the couple to cut loose with their closest friends and family after all of the formalities of the day. By coincidence, Billy Idol's "White Wedding" was playing when the wedding party made their entrance into the club.
Facebook Comments