You know you're in uncharted wedding territory when your ceremonial horse cancels at the last minute. Uncharted, that is, if you're planning a hybrid Indian-American wedding in Cincinnati. "The Hindu priest cancelled the week before, too," says bride Kristin Resch.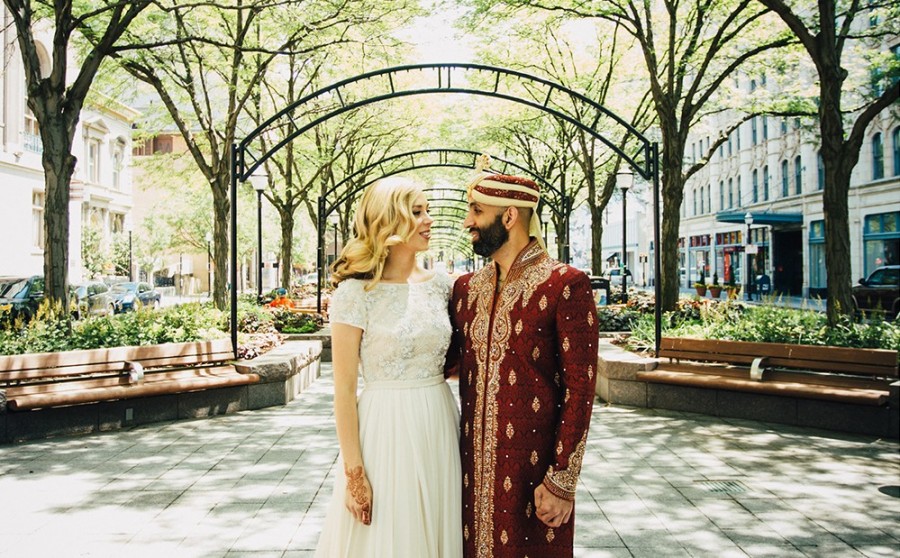 But even with these setbacks, Resch and groom Niraj Vora managed to navigate—with essential help from family and friends—through a tangle of multicultural traditions to create their ideal day.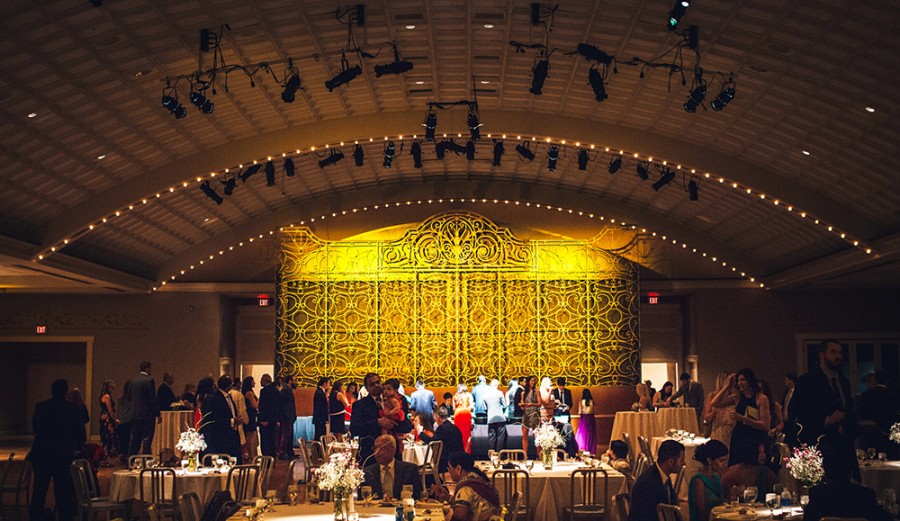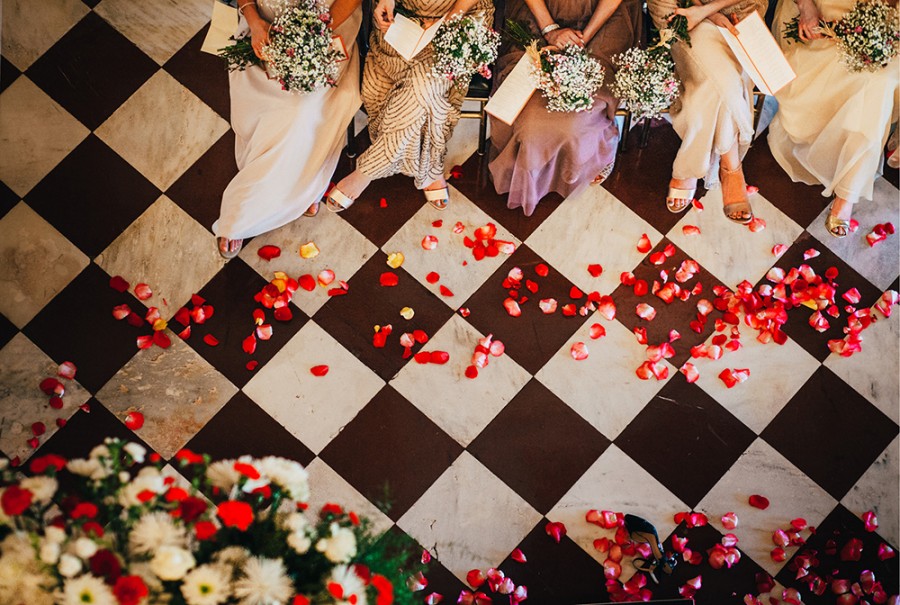 Resch and Vora were presented with two big challenges for their May 23 wedding: scouting Cincinnati vendors and incorporating Indian customs. The bride-and-groom-to-be were based in Chicago (where they still live and work; Resch is a dietician and Vora is a physical therapist) and Resch's mother was the only local connection. "She did all the errands," Resch says, including finding a ceremony and reception location—Music Hall—that would accommodate dozens of international guests and rituals like "Circling the Sacred Fire," where the bride and groom walk four times around the a holy fire "who is the chief witness to their marriage."
Resch and Vora were married under an Indian mandap, a structure—often with columns and a covering—that "symbolizes a new building for the family." There were many Hindu elements of the wedding, including a Unity Thread, a sacred cotton cord placed around the couple's shoulders by their parents, and different ceremonies involving grains of rice, Betel nuts, and even a diamond necklace. The ceremony was also half Christian.
When it came to accommodating both families, food was paramount. Resch and Vora chose catering from The Phoenix for the Southern American portion of their buffet—Vora hails from Louisiana, so they served dishes like gumbo and fried green tomatoes—and Vora's parents auditioned a number of local restaurants before they settled on Swami Narayan Temple to provide the Indian food. The guests, for their part, embraced all that variety: "It was funny," Resch says, "when we looked around we saw that the Indian people at the wedding ate the American food and the Americans ate Indian food."
Perhaps the best example of Resch's and Vora's families coming together was the baraat, the groom's traditional procession on horseback to the wedding venue.
The custom is one of the most visual parts of an Indian wedding: a spectacular scene of a groom riding a white horse through the streets while family, friends, and even random passersby sing and dance along. Says Resch: "My cousin described it as the most joyous thing she's ever been a part of."
Vendors
Wedding Date: May 23, 2015 Venue: Music Hall Gown: Anne Barge Western Catering: The Phoenix Indian Catering:
Swami Narayan Temple Mandup and Ceremony Decorations, Flowers: Glendale Florist Bouquets/Boutonnières/Reception Flowers: Kroger Florist Day-of Wedding Planner: Abby Lauter, A Bride's Mafia
Facebook Comments