Photographs by Alex Larrison
Cincinnati has a solid arts and crafts game. Our city is full of businesses and individuals pushing the boundaries of creative enterprise, helping to create a communal culture that emphasizes passion and skill in the arts. One such project is Shoppe Class, a collective of skilled local individuals bringing small-form workshop experiences to those who simply want to learn—at prices that leave the door open to almost anyone. And given that most classes sell out in a matter of days (or minutes…), it looks like creators Julie and Billie Otten are on to something.
To get an idea of the behind-the-scenes magic of Shoppe Class, we talked to Julie, the mind and force behind it, and her husband Billy, the other half of her at-home "team" working to make the classes possible.
CM: How did Shoppe Class get started?
JM: Our one year birthday is coming up in June and actually I came up with the idea in May of last year. My friend Carolyn was here at the house cutting my hair and just having a conversation. We were talking about all these classes that I'd love to do but I didn't see them offered locally or in Ohio or the vicinity that were even remotely affordable because workshops are very on trend right now; people want to have experiences. And we were talking about how Billy and I had just cut [our son's] hair and he ended up with his hair buzzed because we did really, really bad. And she was like, "Oh it would be so fun to teach parents how to cut their kids hair." And it just kind of snowballed. Eventually it evolved into something much more simple and Carolyn did a braiding class.
I kind of had a vision of what it could be. Cincinnati is flush with creatives; it's such an artsy city. I knew I could find people locally to teach these classes. We had also just started meeting a lot more creative folk, and in May I started thinking what kinds of classes we could do. Before we launched I just kind of started emailing and semi-stalking all these people I didn't know like, "I'm starting this thing and I really want you to teach a class," trying to get them on board with this vision I had. Luckily everybody who's taught our classes has been amazing; we've had the coolest instructors. Almost everybody is from here; they're young, and almost everybody is freelance.
CM: That's cool. You're a freelancer, they're freelancers, and you're collaborating to make things happen?
JO: Yeah, just finding like-minded people—most of whom have actually never had any teaching experience but are excited to share their skill set—is amazing. A lot of people want to hold on really tight, like, "I don't want to teach somebody how to do this because they could go and replicate what I do when this is my livelihood." But we've been able to talk everybody into it explaining that most people are just interested in having an experience; they aren't looking to start their own online store or be your competitor. They're just interested in it and want to do it casually.
So Carolyn was our first instructor, Aaron Strasser was our second. He was so excited to teach the mixology class because he has a huge passion for Prohibition-era drinks.
After we had our first class and all these people showed up—it wasn't like all my friends coming, I think I knew like 2 of the 20—I couldn't believe it was a real thing. And after that we kind of figured out what we wanted it to look like.
CM: What was your vision?
JO: In terms of actual classes, we wanted them to be unique, not like something you'd go take at Jo-Ann Fabrics or Michaels—somewhat eclectic and where you could learn a skill that you could go replicate at home without needing any more equipment than what we give you in the class. We always want to provide everything they need. Like for the weave class, Billy is making all the looms.We spent a weekend trying to figure out how to make a loom, because us making it could bring down the class cost anywhere from $30 to $60.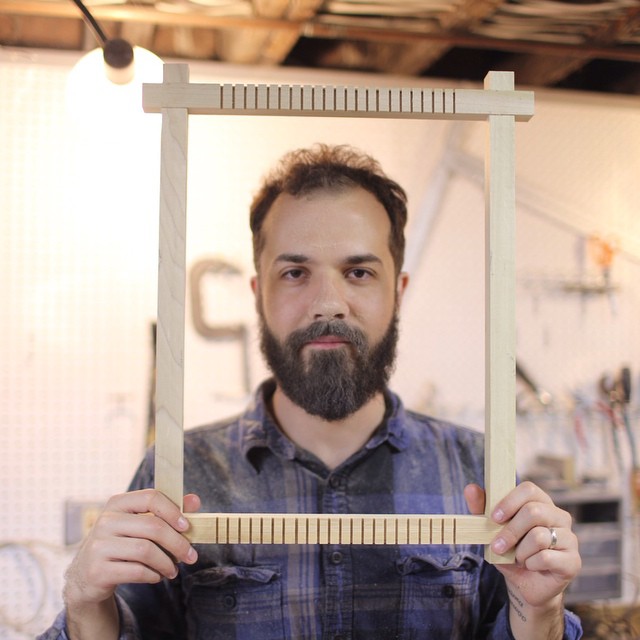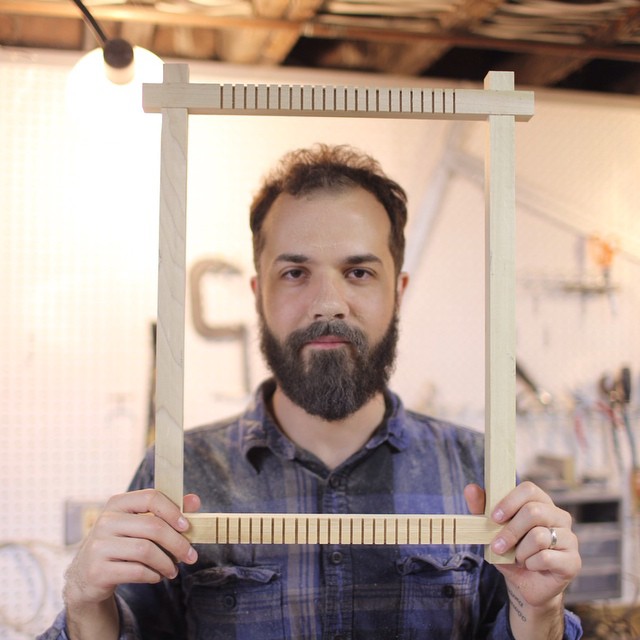 CM: I'm curious about the business model. Are you profiting much from the classes?
JO: No, we intentionally don't make any profit. At this point it's a passion project. That was my intent from the beginning. I wanted to keep the class price as low as we could without sacrificing quality. I want it to be approachable to a range of people. We pay our instructors, not very much, but this is why they are so amazing. They're really just giving me their time, which is why we kind of have to find the right instructors. If they have 20 people in the class and it's sold out they'll get $200. But a lot of times when people do workshops they get paid hundreds or thousands of dollars, because they'll charge two or three times what we charge. Our class cost just goes to instructor fees and supplies.
CM: It seems like you've been selling out pretty quick.
JO: It depends on the class. The really feminine classes usually sell out, because I think they kind of drive the market. We try to do a lot of gender neutral ones, and those classes are equally as amazing, but it's harder to get guys in classes. Like the weaving class is a classical women's thing so it sold out really quick. Our jewelry class sold out in four minutes.
CM: Have you been increasing the class size to meet demand?
JO: The most we'll do is 20 people. The least I want to do is 10. We base the class size on what's being taught. If it's pretty intensive in terms of supplies we're using, we try to keep those classes smaller so it can be more hands on with instructors.
CM: Any plans to expand?
JO: There's a lot of potential. Right now, Billy helps me with things I need him to, but 90% of Shoppe Class is me doing all the work for it. It's great. I'm a weird designer where I have administrative skills and creative skills, which is great for something like this. In terms of time, I'm a full-time mom, so I have nap times mostly to work on this. I've even had people who wanted to collaborate and I've had to say no because there's no time. I think if we ever decide to turn it into a business where we make a profit, we would look into offering more of the same class. Right now, we just do this because we love Cincinnati. We love investing in the city and giving people a creative outlet and hopefully an affordable one. Selfishly, I love meeting all the instructors. It's like you have a pocket full of all these amazing friends who are really creative.

CM: Does Shoppe Class feel like work, or is it just a lot of fun?
JO: It's a ton of work. People are always super shocked, like, "You need to make money off of this. You need to start charging more," because we're putting a lot into it. But it's also just shocking to people that we're doing something and not making money. It actually makes people really uncomfortable. It's so weird that we run something essentially as a business and don't make money. People think if you put time into something you should make money from it. But yeah, it is fun. I probably cried a couple times because it's so much, but then everybody shows up and our instructors start teaching—usually they're nervous at first because they aren't used to teaching—and then it clicks. People are there because they're really excited and our instructors are really good at what they do, and a kind of rhythm starts. And that's when I'm like, OK, this is totally worth it. And then you see people leave and they're super excited about what they got to make or what skill they're taking home. It's totally worth it.
CM: Do you take part in the classes yourself?
JO: I usually don't take the classes. I'm there to get everything set up and I'm just kind of behind the scenes in case the instructors need anything. But honestly once the instructors start I've pretty much done all I can and I kind of step back. If there's a lull in the conversation I might ask a question that people in the class might be too afraid to ask. But people have no idea who I am. I'll talk to people and some people act like, "Who is this person talking to me?" I'm just this weird person that happens to be hanging out, usually with my kids. I think they think the instructors…that it's their class. It's really nice, because it's supposed to be a platform for the artist, it's not about us or anything. We want them to be able to network and maybe get more business.
CM: Where do the class ideas come from?
JO: Up until January I had a really good idea of classes I wanted to do. It was all stuff I wanted to learn. It was either finding the people based on the idea or meeting people and seeing that they have a really great skill and realizing they would be awesome to teach people about it. It's changing a little bit now because we've been doing this for about a year, with more classes built around people because there are only so many things I want to learn. We've actually had to turn some people down if it wasn't quite in line with what we're trying to do. Like if it's too fine arts, or it's not something you could replicate at home.
CM: What's the process like to design the class and source the materials?
JO: I'm a very vision-driven person. If there's a class we want to do, I usually give a lot of freedom to the instructor, but I offer them what I'm thinking in terms of a general vision and then let them do what they do within that. We usually have a couple months planned out ahead of time. We open registration the first week of the month, which means already having the photo shoot done and a general idea of what the class will look like and we get a supply list from the instructor. I spend a lot of time trying to source really cool materials at a really great cost. If I can find it locally, that's great, but it's a lot of online shopping and emailing companies telling them what we're doing and negotiating wholesale discounts. We want people to leave with really cool stuff, not just something they could go up to the store and get. Every class, even though it's in the description, people walk in and everything is set out for them, they have their name tag, and they're always like, "What!?" when we tell them they get to take it all home. BO: People are always surprised. It's just always so much more than they thought it was going to be.
CM: Did you grow up with a strong interest in hands-on creativity that sparked your interest in design and workshopping?
JO: I'm from a very uncreative family. My mom and my sisters are nurses. If you talk to a lot of our instructors a lot of them have super creative parents. I think for me it's just been a result of going to college. I didn't take art classes in high school and I happened to go to school for design before it was a really well known field. If you don't have a ton of money it makes more sense to make things, and I want really great things since I'm a designer. It's just way cheaper to make them. BO: I have always learned by doing. Just the more that you get engaged and get involved with the world around you and the things that you're interested in—you may never be a professional or master and that's fine—gives you a greater appreciation for culture. The more you kind of get in on the inside of that process the more you discover how wonderful the world really is and how wonderful people really are, how people have figured out how to make this stuff. You know the world you live in better and you love it. That's one of the reasons I love Shoppe Class so much. It's giving people an opportunity to fall in love with the world, and with people and with Cincinnati.
Photographs by Alex Larrison
Facebook Comments