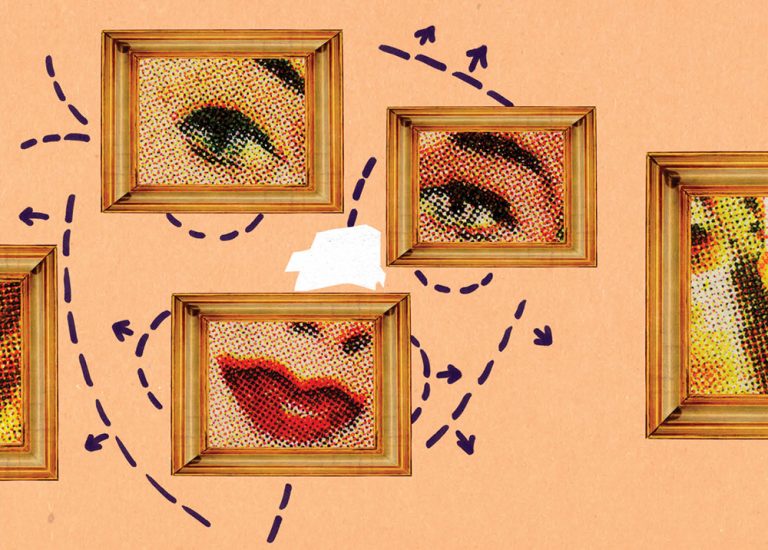 Illustration by Justin Renteria
For 55 years, the Miller family sold art, a passion project that began in founders Norman and Barbara's basement before migrating to the acclaimed Miller Gallery in tree-lined Hyde Park Square. The end of that era came this past February when the establishment—considered the oldest still-standing fine art gallery in the city—left the family for the first time.
New owner and president Jayne Menke has big plans for the historic spot. "I saw it as an opportunity to take a tradition that's been in our city since the 1960s and elevate it," says Menke. "I want to breathe new life into it."
The first part of this vision—amidst whispers of apprehension from some corners of the art community—comes to fruition this fall with the opening of the renovated 2,000-square-foot space. Designed by a local architect friend, the gallery will feature a new layout, updated lighting, and a catering kitchen for events, and will be equipped to offer custom framing and art consulting. The latter draws a straight line from Menke, who got her start in the industry as a corporate art consultant before founding the West End consulting firm Artonomy, Inc., in 1994. Menke has also brought on a new gallery director in David Smith, a Cincinnati native and Miami grad who previously directed the Robert Miller Gallery in New York City.
With the gallery purchase, Menke inherits a space that has long housed an impressive range of styles, from impressionism to contemporary realism. Menke and Smith hope that will remain unchanged, along with the list of more than 60 resident artists, including local names such as Jonathan Queen, who created the artwork for Carol Ann's Carousel at Smale Riverfront Park.
Queen worked as a framer at Miller Gallery in the early 2000s, when he first began selling his artwork. That's around the same time the Millers' daughter, Laura Miller Gleason, and her husband, Gary Gleason, took ownership and began incorporating more contemporary pieces.
"The art market here is different than it is in New York City, where you can have a really narrow focus as a gallery and still survive," says Queen. "The broader your reach in a smaller market, the more viable it is you'll do well."
Menke agrees, to a point, but is also keen to preserve the gallery's rich history, both through its collection and the newly designed space. And by keeping the Miller Gallery name.
"I'm proud to carry that name," she says, noting a connection to Barbara, the late founder. "In many ways, I did what she did. She sold art out of her basement; I pulled art out of my car. That's what it should be about—the passion."
Facebook Comments