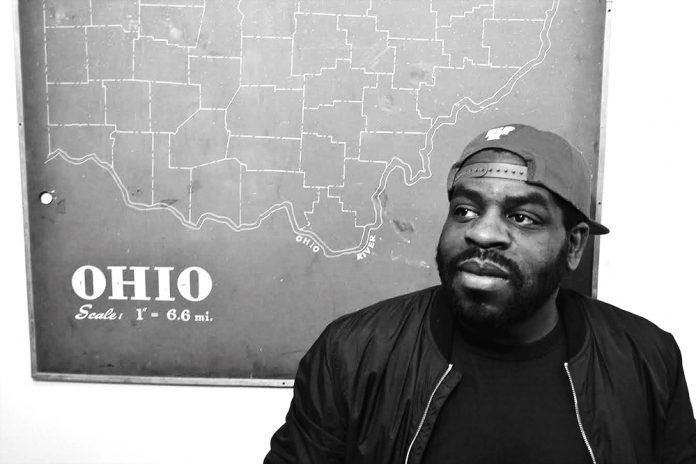 Photograph courtesy Artist
Columbus native Hanif Willis-Abdurraqib is an insightful poet and cultural critic who uses music as the starting point for discussing youth, race, friendship, who we love…and Carly Rae Jepsen. His latest book, They Can't Kill Us Until They Kill Us (Two Dollar Radio) is out November 14.
You write about the Midwest and Ohio so lovingly. I grew up in the '90s and there were not a lot of Midwestern narratives when I was growing up, especially about black people. It's hard to make a world feel universal and particularly special all at once, but I saw it done so much with California and New York. What I'm trying to do is build little neighborhoods in which everyone can enter and feel like they've been there their whole lives. It just so happens that my blueprint for those neighborhoods is Ohio.
One essay I didn't expect myself to keep returning to was on The Weeknd, because I'm not a fan of his music. Is there a piece you find yourself going back to? I really found a lot of healing writing the series of pieces about the murders of Mike Brown, Tamir Rice, and Trayvon Martin that are titled with the dates they were murdered. I remember how normal that day felt for me before I heard the news. I wanted to archive those days from the perspective of normalcy that very quickly went awry in my own life and in the life of these people.
It's a collection of essays, but you experiment with form a bit—you're a poet as well. Yes. I don't really bow to the idea of genre too much, so there are things in the book that read like poems.
I really liked that you elevated classic artists like Johnny Cash, but also current players like Future, as worthy of making music that deserves to be deeply examined. I grew up loving music that people told me was too stupid or too pop-y and then too emo. Everything I loved was too little of whatever people needed it to be to be considered real. But I also watched that music do larger things for the world, in small ways. I watched music save people, even if it was brief. I am deliberately invested in the fact that music has to be treated as something sacred in order to survive. I'm also a music fan, so my work is to be perhaps cynical everywhere else, but not here.
Facebook Comments