This summer, The Christ Hospital surgeon Gina Maccarone, M.D., opened a new med spa on the hospital's main and Liberty Township campuses. Designed to combine medical expertise and The Christ Hospital safety with restorative body treatments, the spa is a new frontier in the "science behind beauty, skincare, and overall wellness," says Maccarone.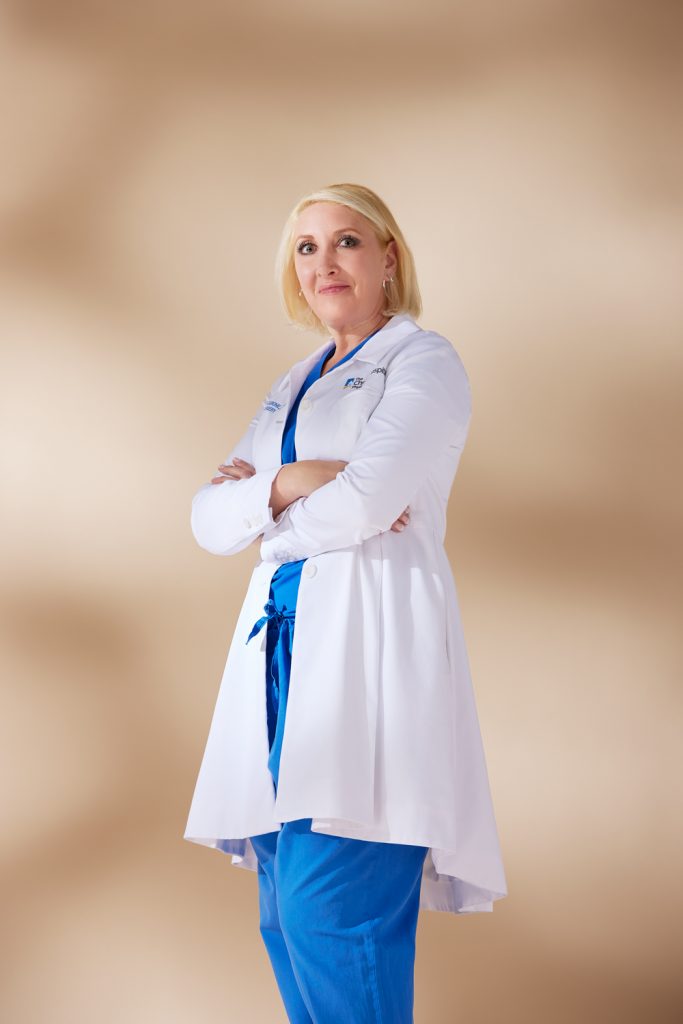 I'm a surgeon [but] I've always had an interest in doing aesthetics. I pitched to the hospital the scenario where I would continue my role as a general surgeon but then have a side department where we'd offer aesthetic treatments. They had never embarked on this kind of project before so it took time to figure out the logistics.
We hired an R.N. aesthetician—Lauren Daugherty, my cofounder. We had a soft opening in February and promptly shut things down [because of COVID]. We reopened officially in July with all of The Christ Hospital's safety measures—masks, face shields, disinfecting every hour [and] between patients—so it's very safe in an outpatient setting.
Our whole goal is not to change the appearance of the patient. It's to help restore or refresh areas of concern for patients that maybe have changed throughout the aging process or [make] small areas of improvement. We offer injectables like Botox and Juvéderm fillers. We have a laser that does many different things, including anti-aging treatments, skin resurfacing, spider veins, hair removal, rosacea treatment, acne scars. We also do Kybella, for excess fat under the chin and other areas of the body selectively, and nonsurgical facelift and eye area treatments.
I haven't really seen [a hospital-based spa] anywhere else—it's a unique situation. Our main location in Liberty Township is separate from the main hospital building, in the outpatient center. We've tried to make the space very med spa like with the decor and tried to make the patient experience as comfortable as possible. We also see patients in the medical office building on the main Christ campus—we share a space with an OBGYN practice. There's obviously a lot of women going through there; it's not an accident!
The familiarity with The Christ Hospital health network makes people feel more comfortable. I've been a general surgeon here for seven, almost eight years now and [am] well established, so patients know they're coming to get an experience from someone who knows what they're doing—someone who can focus on the whole patient as part of their beauty regimen. Self-care is so huge right now—we all need to take some time to de-stress and manage our own needs and wants before we can take care of other people.
We've also partnered with a local women's group called the Wise Wellness Guild. The Christ Hospital is now an official sponsor. We had an event in October; Wise Wellness Guild members could come into the med spa and have a med spa takeover day. People could come in and relax as long as they wanted and have all these services at the same time. That's kind of our goal going forward, to develop an atmosphere where people can come and receive a wide range of services at the same time, so that ultimately is more efficient.
Facebook Comments