Being a go-getter comes naturally to Alli Robben, the young entrepreneur hoping to leave a fashionable impression on Queen City. Her self-motivation allows her to not only manage one but three businesses that she loves. "I couldn't love what I do more, and that is where I find a lot of my fuel," says Robben.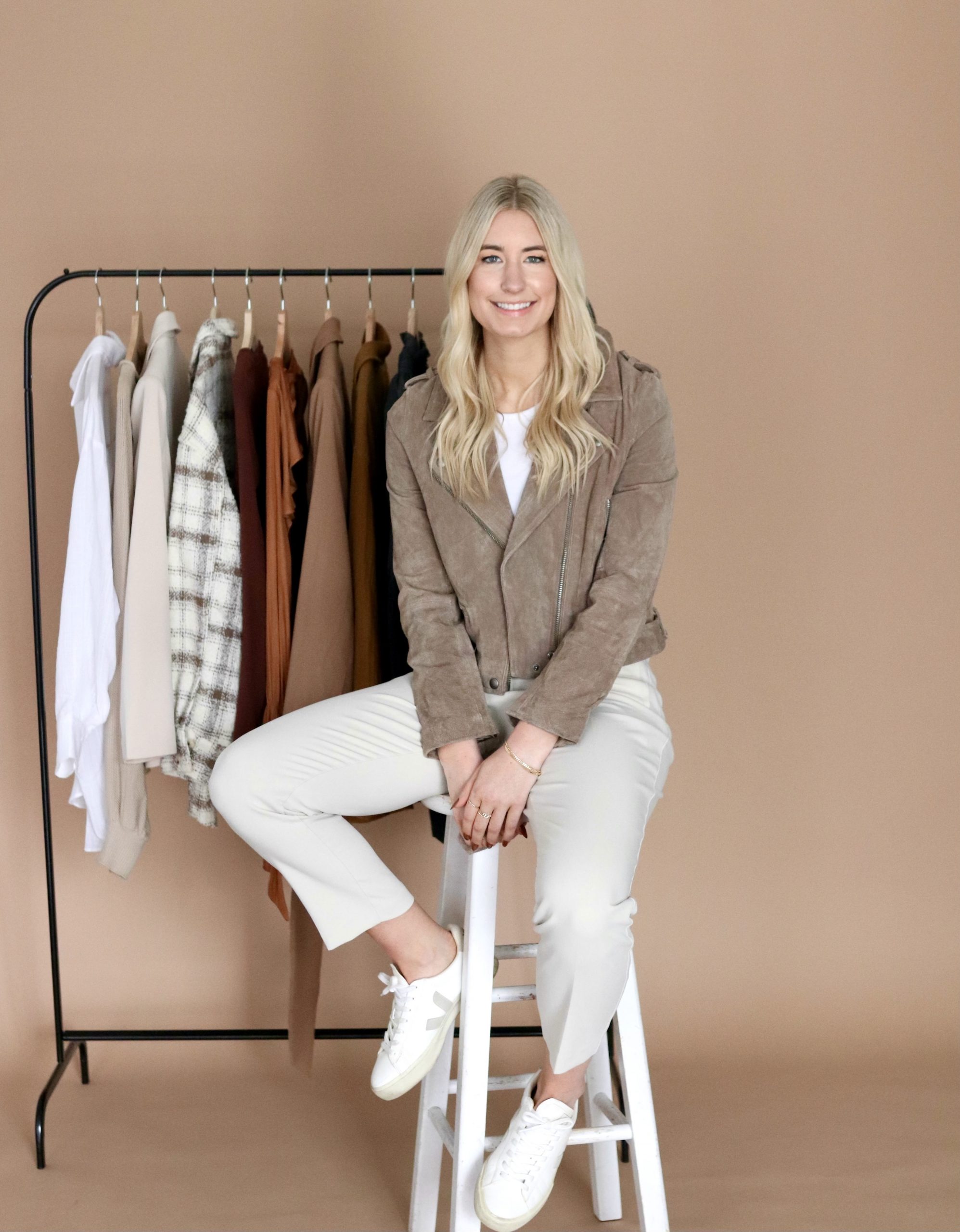 In 2018, Robben started her main business, A Style Breeze, a personal styling business helping "both men and women in Cincinnati (and beyond) discover their self-confidence and build a practical wardrobe [to] achieve their biggest dreams." What started as a fun side hustle quickly grew into Robben's full-time job when she transitioned from the marketing world to full-time personal styling in September 2021. A Style Breeze helps individuals become their best selves by offering closet cleanouts, personal shopping, and in-home styling services, available both in-person and virtually.
When onboarding a first-time client, Robben recommends using their three-step process. "This process begins with a closet clean out where we determine what clothing items still work and which pieces we need to get rid of. I take all unwanted clothing items with me and determine whether to sell or donate them." says Robben. After the initial clean-out, Robben uses her wardrobe checklist to determine what needs to be purchased and then creates a very intentional and personalized shopping list made to fit her clients' needs. 
"Once we've completed the shopping appointment (either in-person or virtually), we will set up a styling session. This appointment will entail making sure what you ordered fits correctly, is flattering, and would be [a] good investment for your wardrobe. After reviewing what arrived in the mail, we will start creating outfits with your new items and the items you already own." Robben adds.
The best part of it all: Robben and her team photograph each outfit and put together a digital lookbook for their clients to reference in the future while choosing an outfit. 
But Robben's mission goes far beyond just looking good. "Working as a personal stylist, I quickly discovered a strong understanding of what people were looking for in their everyday wardrobe," she says. This led her to start her second business Alli Paige, an online boutique filled with high-quality pieces that you can mix and match in many different ways. "The mission behind Alli Paige is once again to help people. My online clothing boutique focuses on flattering silhouettes, high-quality basics, dainty gold layering pieces, and trendy accessories," says Robben. And the fun doesn't stop there—Robben's third business Friday Glow is the cherry on top. "I started my spray tanning business around the same time [as Alli Paige] because being tan adds another boost of confidence. The overall theme here is to help people feel like the best version of themselves." 
When Robben looks back on her life, it's clear that fashion has always been an influence. "When I was a little girl I was naturally very shy, but I always found a way to be bold and express myself through my clothing choices," says Robben. "As I began to grow up, I continuously noticed a correlation between my confidence and what I was wearing."  It was clear that her gift for styling was not just a hobby but a passion she could use to help people excel and achieve their goals through the elements of their wardrobe.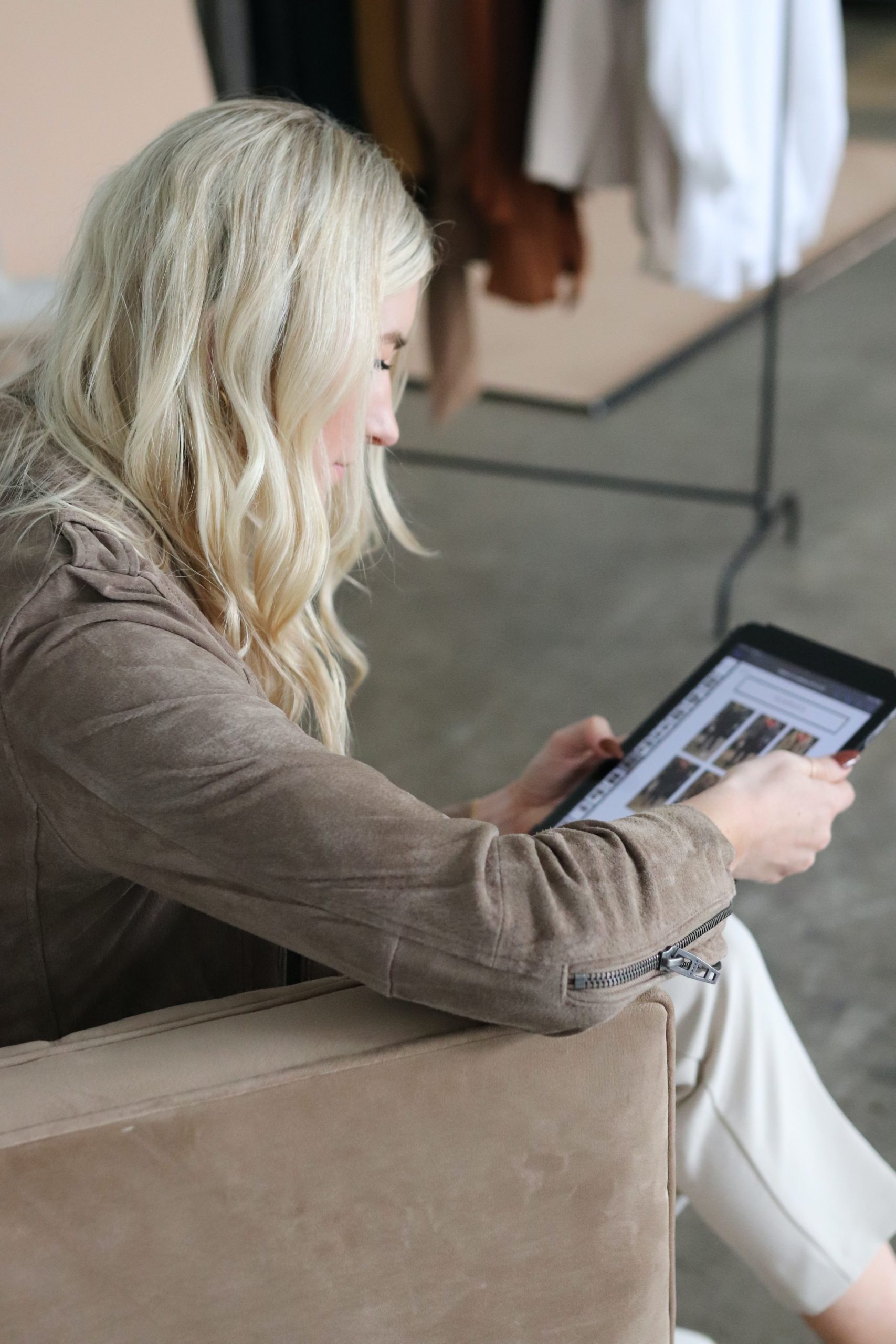 Robben's best advice for those looking to start their own business: "Use the resources you have, make the best of it, and take the leap of faith. Then one day you'll look back and be so proud of what you have accomplished."
"Whether you are entering a new season of life, feel like you lost your sense of style through the years, or just want to declutter and start fresh, my services will help you build a wardrobe that works for your life, not against it," she says.
Facebook Comments