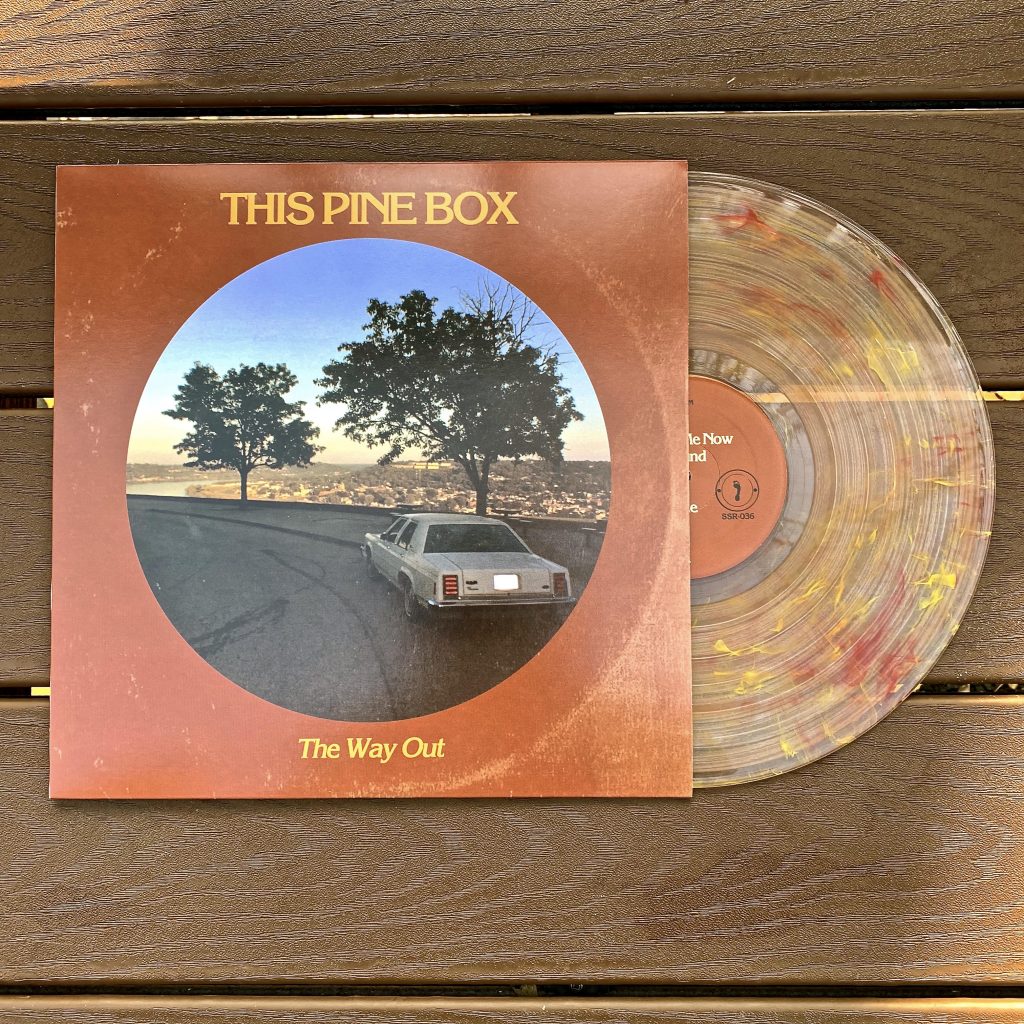 Melvin Dillon is a 35-year-old self-described "vinyl nerd." One of his favorite activities—when he's not hosting his own radio show on INHAILER or running his own business—is browsing shelves of new and used LPs and 45s at local record stores. But, there came a point when flipping through album art for hours on end no longer satisfied Dillon. The selections had become monotonous and he was craving something new. So, in 2011, he launched his own record label called Soul Step Records to curate exactly the kind of music that was missing from record stores.  
In a world full of streaming services and the latest hits quite literally at our fingertips, Soul Step provides up-and-coming artists with the opportunity to produce their music through the authenticity of vinyl. "There's something about that physical connection that we have when we hold a record," Dillon says. "You can feel the weight, read the liner notes, look at the art; it's something that you really feel the connection with."
Unlike many mainstream record labels, Soul Step works with the artist's well-being in mind. After seeing many of his friends in the industry struggle to profit from their recorded music, Dillon knew he wanted Soul Step's mission to be different. "I thought about how we truly wanted to take care of artists, how we get more money back to them and more importantly, get it to them in ways that it's the most beneficial for them," he says.
After covering the cost to produce a record, Soul Step splits the profits of the record evenly with the artist. Dillon even offers artists their records at a lower cost so they can sell them at shows and on tour. "Everything goes to the artist or it goes to fund another release, which is why we're able to put out so many records," he says. 
Even eight years after Dillon started Soul Step, he continues to set high standards for the quality of music the label presses. If a band or musician is creating music that Dillon would keep in his personal collection, he says Soul Step has to produce it. The label is dedicated to working with diverse artists, too. "We just want really hungry musicians who are ready to work and ready to get out on the road," Dillon says. Soul Step's best-selling album to date is Matt Duncan's Soft Times record. Artists like Brian Owens, Amythyst Kiah, and Bendigo Fletcher join Duncan as Soul Step's most successful collaborations. 
In addition to Soul Step's subscription plan, projects from the label can be purchased at Shake It Records, Plaid Room Records, and Morrow Audio. And thanks to its partnership with Fat Beats, a Los Angeles-based distributor, Soul Step projects can also be purchased through Spotify and overseas in countries like the United Kingdom and Germany. 
"I never expected Soul Step would turn into what it is today," Dillon says. "I just want to be that resource for artists who are making really great music within the city. I want to be known for doing the right thing for artists, not just here locally but wherever I work with them, and help them move their dreams forward."
Facebook Comments