Sidney Cherie Hilley is no stranger to the world of creating. The 31-year-old says her passion for making jewelry came naturally, thanks to her creatively inclined parents who are both engineers. "I've made stuff my whole life," she says. "I feel like the engineering side of my parents comes heavily into play with my pattern designing." But launching Sidney Cherie Studio, her online jewelry store, wasn't part of her master plan.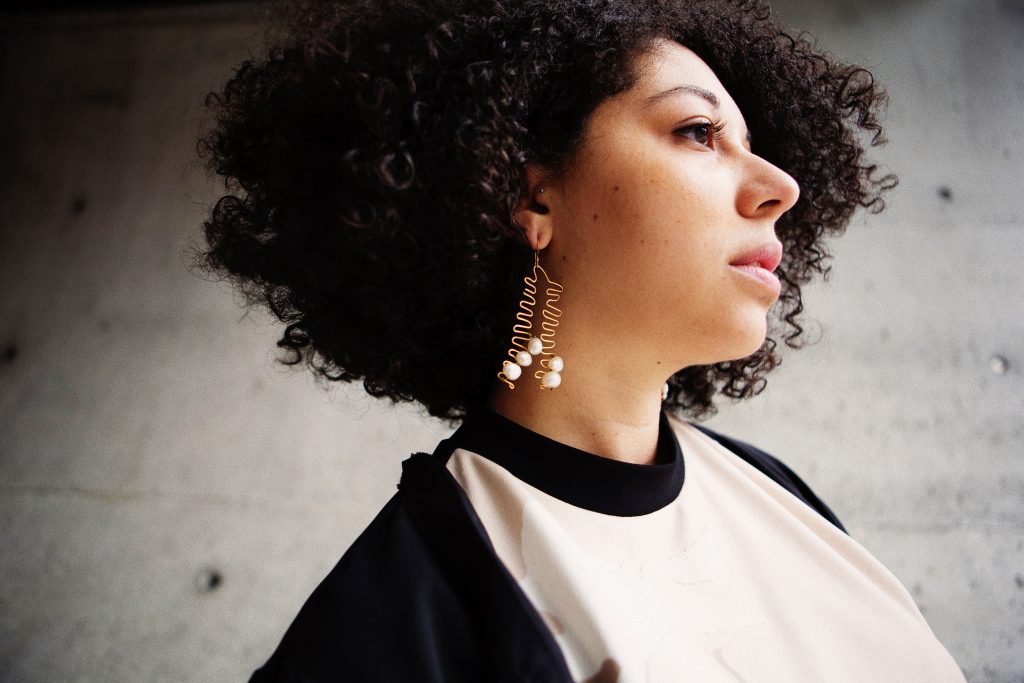 In 2012, Hilley graduated from the University of Cincinnati with degrees in journalism and poetry. After several years of exploring different career paths, including journalism, she realized she didn't feel fulfilled. "While I was writing about these other artists, I realized that I wanted to be an artist myself." Her solution? In 2018, she launched Sidney Cherie Studios, through which she creates and sells "wearable art."
Hilley's chic handmade earrings, necklaces, and rings pull inspiration from poetry and sound wave patterns. Browse the earrings on her Etsy page and instantly recognize these sources of inspiration. Brass, gold, and silver metals are shaped into mesmerizing wave and squiggle patterns, and freshwater pearls and other gemstones add extra class. Her jewelry making process is natural and sometimes unpredictable, similar to sound waves. "The way I come up with designs is through a lot of experimentation," says Hilley, who notes that "every wave is unique" and each piece features a touch of imperfection.
Just like her creations, Hilley's journey to jewelry making was unique and a little imperfect, and that's the beauty of it. "I initially thought journalism was the only thing I could pursue with a journalism degree, but I re-examined it and asked myself how I could apply those skills practically to what I'm actually passionate about," she says. We're thankful she did.
Browse Hilley's collection in person at these upcoming markets:
August 30: Spruce Summer Market at Spruce Nail Shop, 6 p.m. to 9 p.m.
September 7: WestSide Market, 10 a.m. to 3 p.m.
September 21: The City Flea at Washington Park, 10 a.m. to 4 p.m.
Facebook Comments