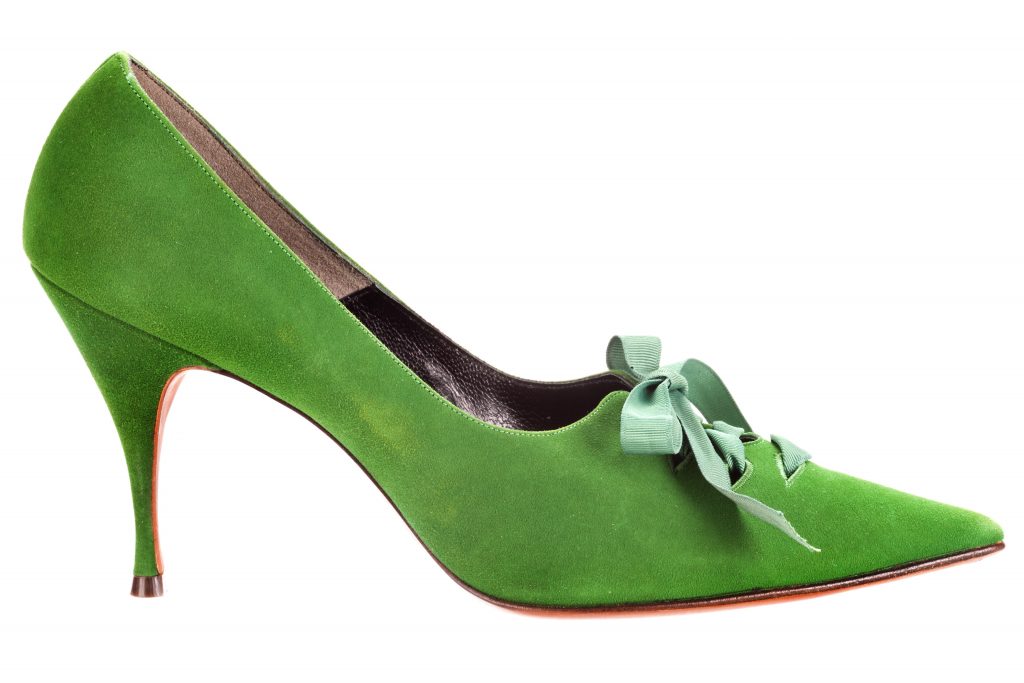 Coming February 27, 2021, take a walk in history's shoes—literally. The Taft Museum of Art will exhibit Walk This Way featuring world-renowned designer Stuart Weitzman's personal collection of 100 pairs of shoes. The exhibit will be on display for the first time ever right here in Cincinnati, which was once home to one of the largest manufacturers of shoes in the United States. "We had more than 20 factories in the Queen City in the early 1900s," says Taft Museum Assistant Curator Ann Glasscock. "One was actually built within eyesight of the Taft Museum of Art."
Weitzman's wife, businesswoman, and philanthropist Jane Gershon Weitzman gifted him the collection as an ode to his passion for shoes that tell a story beyond a cute pair of pumps or sexy thigh-highs. "Women definitely take center stage," Glasscock says. "The exhibition presents women's footwear in a span of nearly 200 years and from multiple countries, and many are by high-fashion designers." Featuring designers like Christian Dior, Yves Saint Laurent, Salvatore Ferragamo, Beth Levine, and some of Weitzman's own designs, the storied collection tells the tale of labor activism, women's suffrage, and the sexual revolution.
Some may be surprised to learn how footwear has progressed over time from functional to fashionable objects. "Women wore floor-length dresses in the late 1800s," says Glasscock, "but by the Jazz Age in 1910, shorter skirts were emerging and people could now see women's feet, which became a focal point and gave shoes more visibility. I think the industry really changed because of that." Things really started changing after World War I. Shoemakers and designers continued making traditional styles with neutral tones, but they also began producing shoes in different colors, styles, and materials to cater to the newfound interest in wearing shoes to make a statement.
One of Glasscock's favorites? A pair that likely belonged to Joe DiMaggio's girlfriend is marked "the A1 Girl Fan of the Yanks" and signed by 27 members of the 1941 Yankees baseball team. "I just love these shoes because those signatures basically transform them from a pair of everyday pumps into a piece of baseball memorabilia," Glasscock says. "They allow us to dig a little bit deeper and connect to other, perhaps unexpected, moments in history."
To learn more about the Walk This Way exhibition and to purchase advance admission tickets, visit The Taft Museum of Art's website.
Facebook Comments