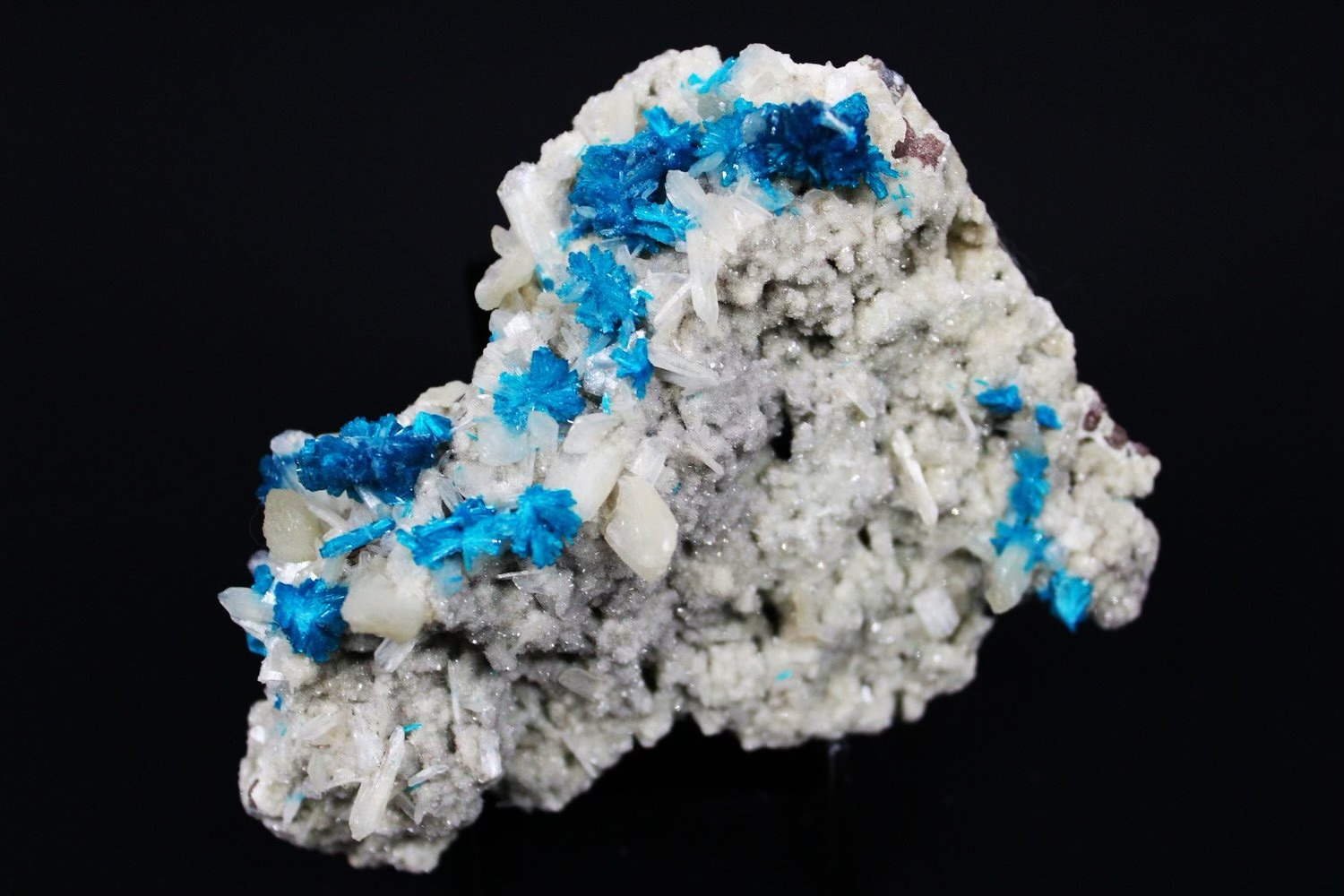 One of Northern Kentucky's newest shops opened in Alexandria and if you're a rock and gem collector, it has everything you'd ever wish for. Brothers Dimitri and Jonas inspired the Agdanowski family to open up Dimitridon Studios after their passion for geology started to fill the shelves in their Kalamazoo, Michigan, home. The brothers' interest in geology grew, and they eventually started selling their findings at the South Haven Farmers' Market. The family opened up their first shop in South Haven, Michigan, where locals and tourists alike visit to marvel at nature's finest stones. Family ties to Northern Kentucky brought them to Alexandria, where you can now find items from local and regional artists at Dimitridon's newest location. From tumbled stones and fine minerals to jewelry and carved gems, the staff has a conversation to share behind every piece in the store. Cincinnati Magazine named it Best New Rock Store in the December 2021 issue.
Beyond the items themselves, the family prides themselves on stocking purpose-driven items, including pieces from artists who donate their profits to social change organizations. Sustainable and fair trade items and works by local Michigan and Kentucky artists are some of the goods you'll find at Dimitridon. "We wanted the store and [everything] that was sold, to also have a purpose," says owner Keith Agdanowski. "So it wasn't just 'Hey we're making a profit'—it's one of the focal points and missions of the store." For example, one macrame artist worked with Syrian and Afghan refugees on the Greek island of Lesbos and was struck by the conditions the people of Syria endure. Her work focuses on helping skilled people get out of refugee camps.
Stop by Bryan Grose's opening reception December 18, 4–8 pm
This weekend, artist Bryan Grose will be at Dimitridon's Mas Gallery with his abstract art on display. His paintings are an expression of his environment and the exhibit will be open through February 28. "My paintings are characterized as industrial, modern, and abstract, blended with elements of realism and atmosphere," says Grose. "I express in art what I perceive in the world around me." Grose is from Rochester and moved to Detroit where his family encouraged exploration and exposure to diverse people, ideas, and surroundings. He says his work is an expression of his interest in creating modern urban art from experiences in Detroit. Stop by this Saturday for beverages, light bites, and meet Grose to hear more about his artwork.
Facebook Comments