During a time when many restaurants have limited services and social distancing practices remain, local event planner Lindsey Huttenbauer, owner of The Lindsey Baer Company, has found a new way to safely deliver your Labor Day celebration to your doorstep in a curated, out-of-the-box event. In her latest venture L•EAT (pronounced el-eet), a collaboration with other local, women-owned businesses, she provides the tools and knowledge necessary to host your friends and family this holiday.
"I don't think anyone's going to call me right now and ask me to plan a dinner for four,
says Huttenbauer, "but if I give them the concept and show them the way, they'd be like, Oh that's a great idea, I'd love to do that!"
The collaborative group includes Poeme stationer-owner Kristen Folzenlogen, Eat Well Celebrations and Feast chef-owner Renee Schuler, Yellow Canary florist-owner Kristen Sekowski, and Olive Street Creative designer-owner Maya Lalonde. The group prepares seating options, custom paper products with guest names, party favors, and a festive menu, complete with appetizers to dessert.
Some of Schuler's menu items include buttermilk fried chicken, mini peach pies with rosemary whipped cream, watermelon gazpacho, and BBQ tofu as a vegetarian option, available upon request. Depending on your and your guests' comfort levels, Huttenbauer's seating suggestions include four sets of two or two sets of four, with thoughtful details down to individual salt and pepper shakers for each couple, to minimize sharing. For something special to set your dinner party apart, floral arrangements from Yellow Canary or a carefully chosen wine assortment from Hart & Cru can be added.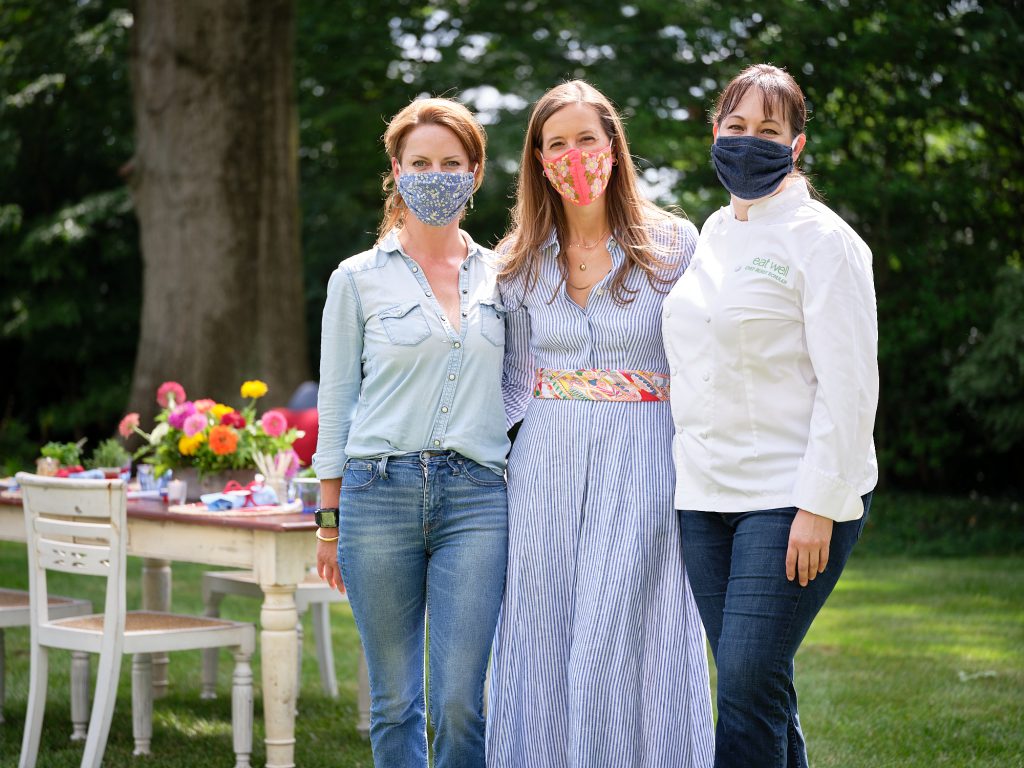 August 26 is the deadline to order a box in time for Labor Day, but Huttenbauer says she hopes to make this a monthly event with a scary movie option in October and Thanksgiving and holiday options to come.
Facebook Comments