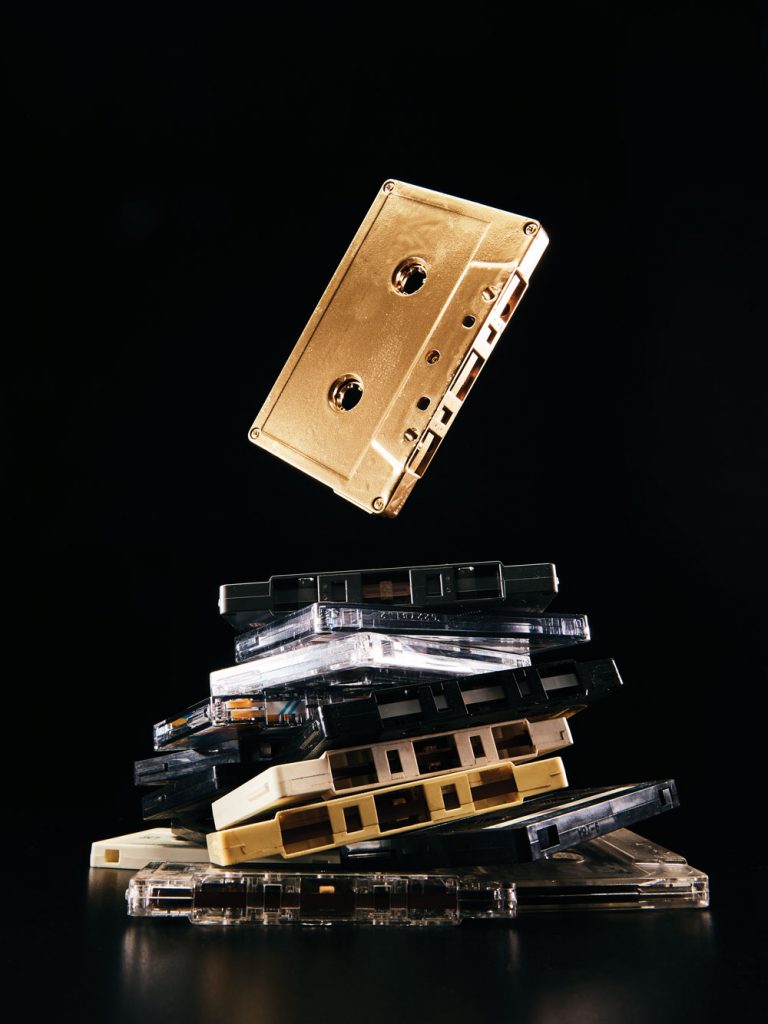 The Cincinnati Enquirer once asked me to write an official song about our city, and perhaps I didn't take it seriously enough. I submitted a parody, to the tune of "Oklahoma."
Ci-i-in—cinnati, where the east is hostile to the west!
And the movies seen, are squeaky clean
'Cause they say they can't be rated X!
Ci-i-i-in—cinnati, where your sinus closes if it's hot!
And the natives speak, a tongue that's freak
'Cause they all say "please" instead of "what!"
In my defense, a parody is exactly what the newspaper wanted. They'd asked five local writers for an amusing, not-really-official lyric about the Queen City for a feature article. They paid me nothing. But a week later I wrote another song about Cincinnati for a contest, and I won $1,000.
My victory can be partially explained by the movie Taken, in which Liam Neeson famously whispers that he has "a very particular set of skills—skills I have acquired over a very long career." I could never match Neeson in single-handedly killing kidnappers and rescuing hostages, but he could never match me in single-handedly writing a song and winning $1,000 with zero fatalities.
---
The City of Cincinnati's song contest in 1983 perfectly matched my set of skills: lyrics, melody, recording, and advertising. Jingles, they were called. They're mostly gone now, but jingles were everywhere at the time, and I was good at them. I'd been doing jingles ever since the day I lied to an executive at Hudepohl Beer when he asked if I did jingles.
When the Greater Cincinnati Chamber of Commerce launched its new campaign, "Cincinnati, the Blue Chip City," I saw two weaknesses in that slogan. First, it said nothing specific or unique about the advertised product. Second, the term "blue chip" was good for addressing corporate decision-makers but didn't really ring true for perceptions of Cincinnati. A good slogan should support your existing perceptions of the product. So when the Chamber later announced its song contest ("A thousand dollars! Just include our slogan in your song!"), I shrugged. With so many real jingle jobs on my plate and a simultaneous career working at WEBN radio, plus the simple fact that I didn't much like the slogan, I passed.
Why did I change my mind? It was that Enquirer article, published several weeks into the contest. They invited me and others to submit parody lyrics for fun. The exercise nudged me into entering the actual contest, even though the deadline was just a week away. This decision, I knew, would not only mean busting my ass, but it required taking the chance of spending half of the prize money up front. Yes, that was essential: In the jingle business, things begin with the "demo," a primitive recording that's presented to clients. Just before pressing Play, you remind clients to judge only the song itself. Don't be distracted by the lone singer or the sparse instrumentation, you explain. Listen only for the song's qualities. Everybody got that?
Clients never got that. They couldn't help hearing the distractions. The technology that elevates today's musical recordings didn't exist in 1983, so investing in the demo was a must. Any or all of my local jingle competitors—we slugged it out constantly—might have entered this contest, too, so I knew I had to book a studio, pianist, bassist, drummer, and two singers. These people were magicians, translating my handwritten chord charts, understanding my rants of untrained musical ideas, and quickly turning them into performances that exceeded my vision. Every jingle I've ever created owes a debt to gifted musicians.
Below are links to the sparse recording I submitted, plus the finished orchestrated version that was produced (under quite uncomfortable circumstances we'll visit momentarily) after I'd won. And since we're talking about song packages from the '80s, there are bonus tracks!
My ears still hear that demo as rushed and rough. But I was confident that it rose miles above most other entries those poor judges were suffering through—people accompanied by an untuned guitar, piano, or nothing, serenading to their battery-failing cassette recorder on a coffee table.
The day of the deadline, I rushed to the Dalton Street Post Office to assure the proper postmark, weighed my parcel, and dropped it into the mail slot. At that instant I realized the stamps were still in my shirt pocket. The postal clerk was very patient. "Sorry, there's no way I'm allowed to fish anything out of a mailbox," he said. "But I just this minute put it in," I replied, hoping that maybe the Post Office had something like a five-second rule. It didn't. I broke a few traffic laws getting a fresh copy back to Dalton Street in time.
This was October. By my birthday in mid-December, no winner had been announced. Finally, just after the holidays, I was notified that I'd won! I was thrilled, but that lasted only until I got to the third paragraph of the congratulatory letter. To my shock, the Chamber of Commerce had failed to notice the similarities I share with Liam Neeson. I don't mean I'm someone who would kill them all, but I am someone who has a very particular set of skills acquired over a very long career—i.e., I had the ability to deliver the fully-orchestrated final version of the song. But the Chamber, when creating the contest, had already contracted that job out to an independent producer. And who was that? A Cincinnati jingle company! One of my slug-it-out competitors! My song had become their property. Maybe I should kill them all.
Nobody died. We all tiptoed. I was invited to the recording sessions, and I expressed opinions that were mostly listened to. The finished product was not exactly my vision, but it was close. And I did eventually taste some revenge. Jay Gilbert Productions couldn't afford a full-time orchestrator back then; with each new project, I had to find someone for that task. But my competitor had one on staff, a talented guy named Dave, who did an impressive job charting my song. Later that year, when I was getting more work and felt ready to employ a salaried orchestrator, I hired Dave away! Sweet.
The contest winner was announced at the Chamber of Commerce's annual dinner, where the song had its first official performance. Here is part of The Cincinnati Post's coverage: "When master of ceremonies Nick Clooney announced that a group was about to sing Cincinnati's new song, a soft groan rippled through the crowd. Then came the surprise: the song was good. So good that Clooney asked the group to sing it again, and the audience approved.… Composer Jay Gilbert, to his credit, avoided the sterile, business-like Blue Chip theme in his lyrics."
The Post spotted my strategy! I buried that damn slogan—it appears only twice in two and a half minutes. I also avoided a singing laundry list of clichéd Cincinnati attributes like chili, the Reds, Bengals, Symphony, and our world-famous bludgeoning of anything remotely sexual. After all, the song was for use in TV commercials and promotional videos, so those things would all be shown visually, minus that last one.
The Enquirer was not as kind, saying the song "sounds like a Chevrolet commercial" and disparaging its scarcity of Porkopolis attributes. That's OK. A commercial was exactly what the Chamber ordered, and I made $1,000. After pre-spending it on the people who helped make the demo and later paying the taxes, the rest bought a celebratory family dinner and partially covered Dave's first salary check. So the contest had plenty of winners.
---
If you're interested, here are links to the song's demo and to the finished version. And now, the bonus tracks! In 1987, Toledo had a song contest for its sesquicentennial, and I carpetbagged it. This recording, dated and corny today, has its own bad slogan ("Toledo, Just Look at Us Now!"), but check out Dave's hot horn charts.
Cincinnati celebrated its bicentennial in 1988. Instead of a contest, city officials asked local media companies to collaborate on a celebratory song and video. I wrote these lyrics, Dave composed the melody and horns, others orchestrated the strings, and various companies assembled the video (which I don't have, unfortunately).
Finally, the song contest I sneaked into through a side door, the WEBN Album Project, from back when the station annually produced albums of local musicians. I wasn't eligible as an employee, but I took that as a challenge. I hired musicians and submitted the tape under a fake band name: Hoodwink. Only after the judges chose it did I come forward. There was no prize, but I got a chance to be a radio DJ already playing some of my commercial jingles (clients bought those) while also spinning my own song! No one else will ever again enjoy so many simultaneous levels of payola.
Facebook Comments