When he was 12 years old, Noah Seurkamp helped his dad make a table as a surprise for his mom. She clearly loved it: "This thing gets used every Sunday for a giant family dinner that we pile 12 people around," Seurkamp says.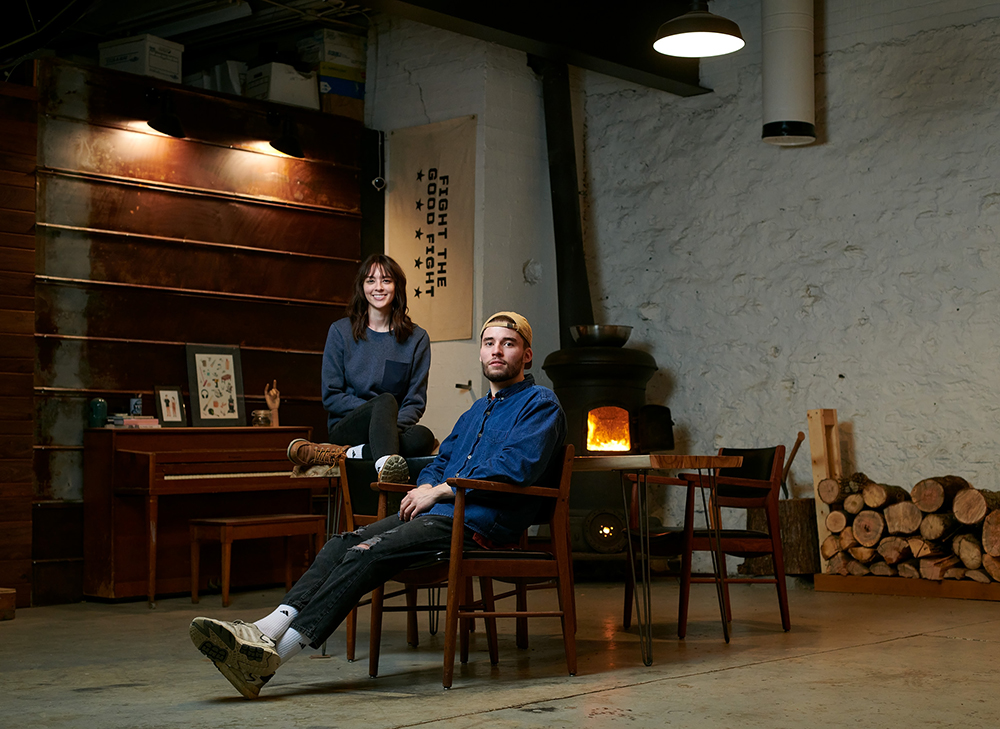 The second time he made a table was years later, for his then-girlfriend, Kelsey, which reminded Seurkamp how much he enjoys woodworking. Today, Seurkamp and Kelsey (now his wife) own Table Bar, where they make custom tables from their Lower Price Hill workshop.
Woodworkers often start out small, but Seurkamp jumped right in with his huge, centerpiece-of-a-room items. For such large pieces, woodworkers consider everything from the temperature and humidity of the workshop to the dryness of the wood to the pressure used to put everything together. Seurkamp figured out these details through trial and error.
"I ended up making free things for people [starting out] because I didn't know what I was doing," he says. "I feel super proud of the level I've hit with stuff, the quickness I can get stuff done. I'm constantly [thinking], How am I able to do this right?"
For Seurkamp, it's all about the message a table sends. "It's one of the only pieces of furniture that forces people to sit down face-to-face and communicate with each other," he says. "When you equip someone with a badass table that they're really proud of and love having at their house, all they want to do is bring people over and put them around it."
Each order takes about six weeks, since he typically works on five to seven tables at once. First, Seurkamp interviews buyers and asks questions like What stage of life are you in? How much space do you have? What's your house like? Next, he finds the right color of wood from Ohio Wood Connection in Blue Ash or Outdoor Living Group in Moraine, taking into consideration the customer's table size and style needs. Finally, he uses an oil- and wax-based finish that accentuates the wood's color and grain pattern, so each table is truly one-of-a-kind.
Seurkamp hopes to one day have a space where he and Kelsey can meet with customers. What he describes sounds more homey than a retail space: a wood-burning stove, fun lights, and a cozy vibe. Kelsey says, "We hope people can come hang out and feel excited about planning their table."
Facebook Comments