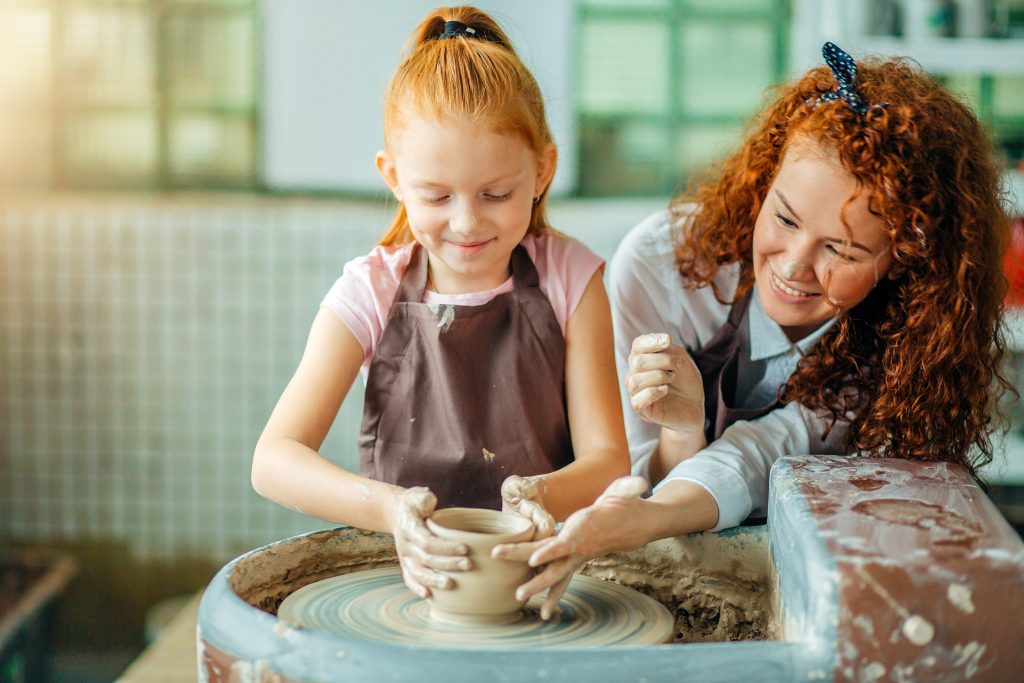 Are cold temps and freezing rain keeping you and your kiddos inside this winter? These five local creative indoor activities let you get out of the house—without braving the weather.
Cincinnati Art Museum Sketching Tours
Second Saturday Sketching Tours are the perfect way to get an enhanced experience at the Cincinnati Art Museum. This free, docent-led tour welcomes artists of all ages (and skill levels), and even provides sketching materials. No registration needed—just show up.
Second Saturdays, 1–2 p.m., Cincinnati Art Museum, 953 Eden Park Dr., Eden Park, (513) 721-2787. Free.
Queen City Clay Family Open Wheel
Kids ages 7 and up are welcome at this standing open studio, held the first and third Saturday of every month, where they are guaranteed to make at least on pot on the wheel.
First and third Saturdays, 10 a.m.–12 p.m., Queen City Clay, 3130 Wasson Rd., Hyde Park, (513) 871-2529. Free for members, $30 for any other guest.
Cincinnati Museum Center STEAM Studio: Fizzy Paintings
Use bubbles to paint in this combo science-art class run by the CMC's "STEAM team." February 9, 11 a.m.–noon, Cincinnati Museum Center, 1301 Western Ave., Queensgate, (513) 287-7000. Free for members or with museum admission.
Contemporary Arts Center Play Café
The Contemporary Arts Center transforms its chic lobby into a kid-friendly play zone, with sensory stations, toys, and lots of chances to be creative and explore the world of art. Pro tip: Parents can slip over to Fausto for a coffee break while the kids do their thing. February 9, 10 a.m.–noon, Contemporary Arts Center, 44 East Sixth St., downtown. Free.
Brazee Street Studios Valentine's Day Party
Kids ages 4 and up can make one-of-a-kind paper and glass Valentines at this "School of Glass" and enjoy special Valentine's treats.
February 8, 1–3 p.m., Brazee Street Studios, 4426 Brazee St., Oakley, (513) 321-0206. $30.
Facebook Comments