This season, Broadway in Cincinnati brings eight of the best and most iconic musicals to the Queen City. From kid-friendly productions such as Annie to hits like Moulin Rouge, there are a variety of shows taking the stage at the Aronoff Center in 2022 and 2023.
Broadway's classic Jesus Christ Superstar celebrates its 50th anniversary
The musical's original rock and roll roots are celebrated in the milestone show. With lyrics and music by Emmy, Grammy, Oscar, and Tony winners Tim Rice and Andrew Lloyd Webber, the show reflects the rock roots that defined a generation. The 50th anniversary production aims to please long-time theater fans of the musical and those who rocked out to the original album that landed on the top of the Billboard charts. "To them in particular, they're going to get the experience that they remember," says producer Stephen Gabriel.
Beloved American classic Annie teaches family values and optimism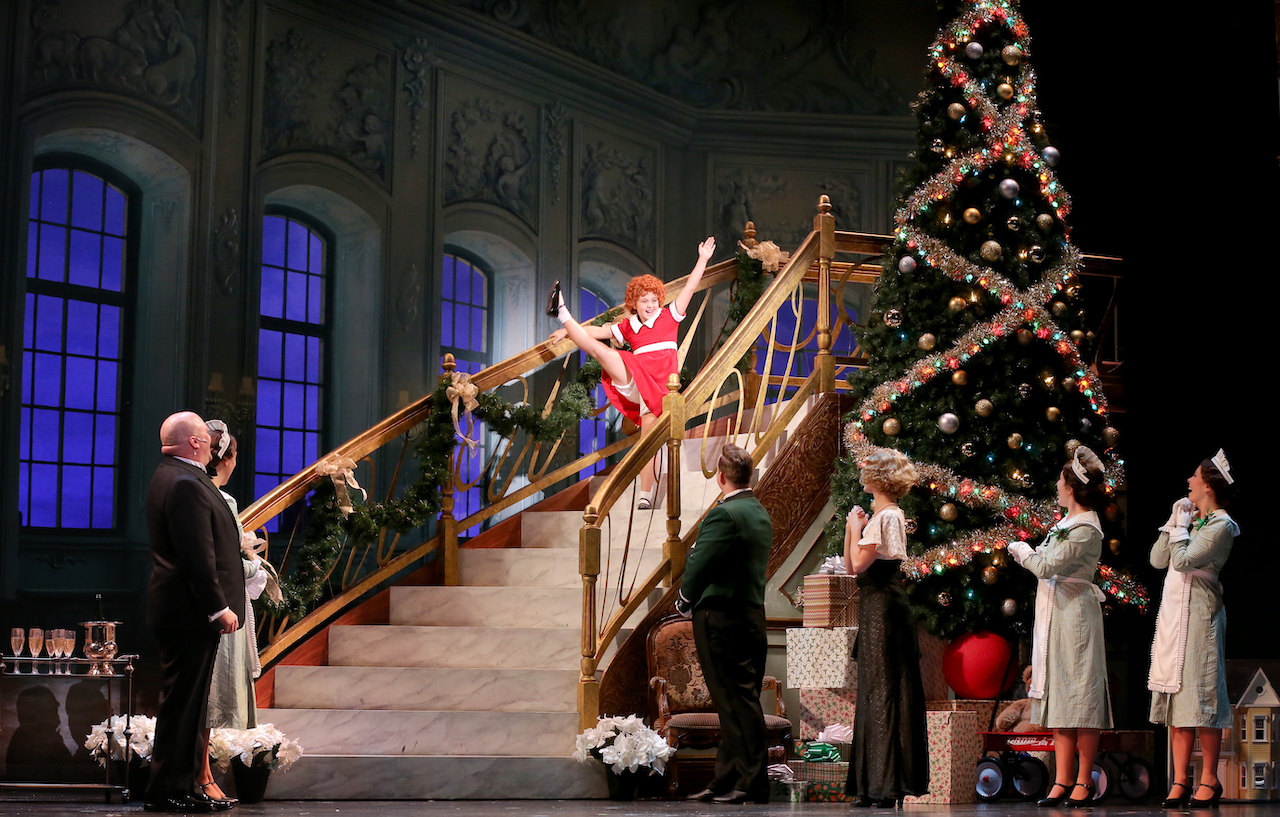 With wide acclaim, charming characters, and themes the whole family can appreciate, Annie is one of the most loved musicals of all time. Songs like "Tomorrow" and "It's the Hard Knock Life" will be stuck in your head. "As a mother myself, I know that sophisticated family fare is always at a premium," says Jenn Thompson, theater director and director of this national tour. "The fact that these gorgeous life lessons reside in such a beautifully built and wonderfully entertaining show only further makes the case for why Annie never disappoints and always inspires. [Annie's] brand of optimism isn't some empty-headed cliché, it is a choice, a calling, a light turned on in a cold, dark night. And my goodness, don't we need that more now than ever?"
Moulin Rouge! The Musical brings glitzy costumes and elaborate choreography to the stage
Baz Luhrmann's 2001 film comes to life! The Broadway spectacle is based on Luhrmann's inspiration—the Greek myth of Orpheus and Eurydice. In this fable, love conquers all and we witness the importance of living for "Truth, Beauty, Freedom, and Love." The lavish set is what draws you in deeper and the intentional design livens the show.
In Anastasia, costumes help tell the story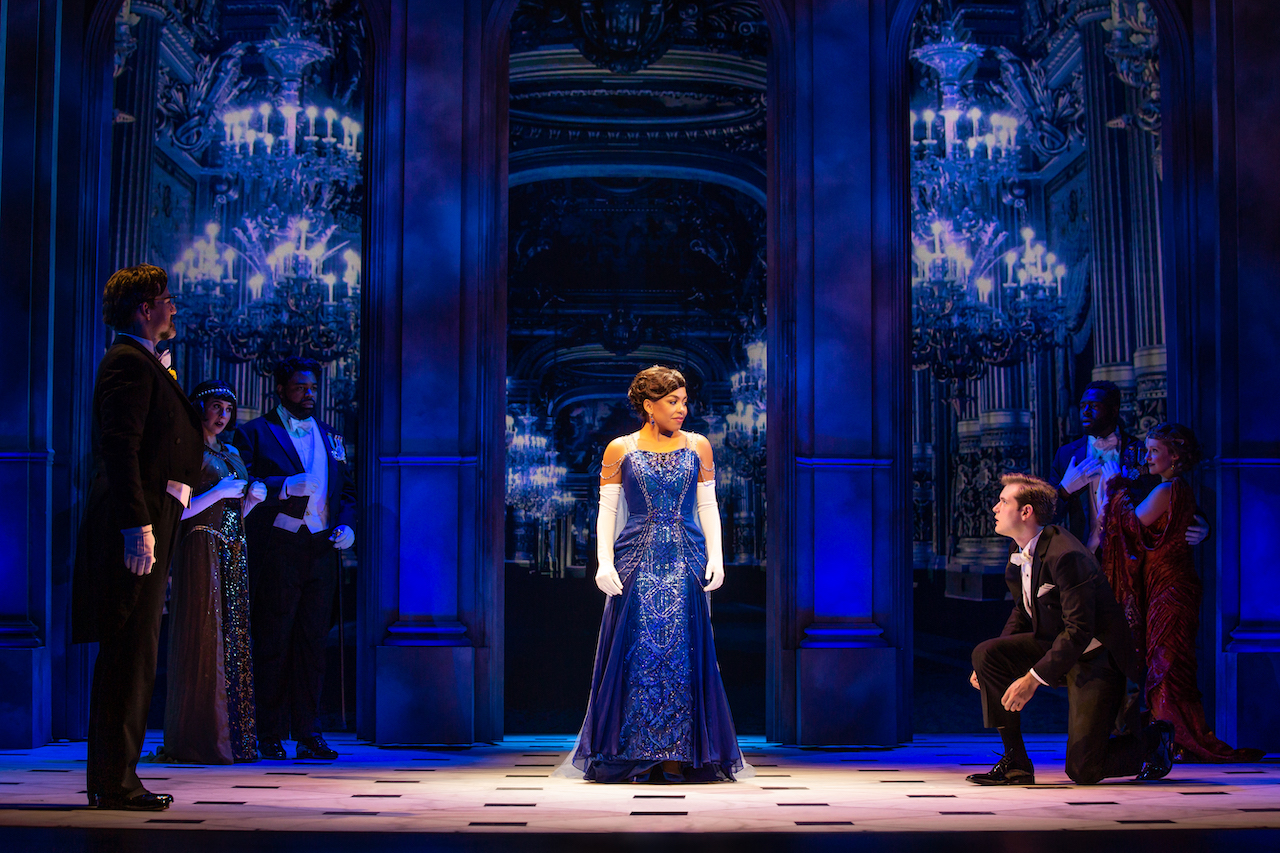 Inspired by the beloved films, the romantic and adventure-filled musical Anastasia transports audiences from the twilight of the Russian Empire to the euphoria of Paris in the 1920s. Anastasia features more than 125 costumes designed by Linda Cho. Costume Builder Eric Winterling believes costumes are key to telling this story, which ranges from Russia in the 1910s to Paris in the 1920s. "Costumes tell the who, what, where. They have to tell a story," he says.
The full Broadway in Cincinnati schedule:
Tina: The Tina Turner Musical, October 25–November 6

The inspiring journey of a woman who broke barriers and became the Queen of Rock n' Roll.

Jesus Christ Superstar, December 6–18

An extraordinary series of events during the final weeks in the life of Jesus Christ as seen through the eyes of Judas.

Anastasia, January 3–15, 2023

A brave young woman sets out to discover the mystery of her past, on an epic adventure to help her find home, love, and family.

Annie, February 7–12, 2023

A celebration of family, optimism, and the American spirit that reminds us holding onto hope when times are tough can take an awful lot of determination—and sometimes, an awful lot of determination comes in a surprisingly small package.

Tootsie, March 7–19, 2023

Michael Dorsey, a talented but difficult actor, struggles to find work until one show-stopping act of desperation lands him the role of a lifetime.

Jagged Little Pill, March 28–April 2, 2023

An electrifying production about a perfectly imperfect American family, based on Alanis Morissette's world-changing music.

Hadestown, April 18–30, 2023

A love story for today…and always, intertwining two mythic tales—that of young dreamers Orpheus and Eurydice, and that of King Hades and his wife Persephone.

Moulin Rouge, May 17–June 4, 2023

Bohemians and aristocrats rub elbows and revel in electrifying enchantment as Baz Luhrmann's revolutionary film comes to life onstage.
Buy tickets today and take advantage of the season ticket packages
Select your seats in person at the Aronoff Center ticket office Monday–Friday or visit the Broadway in Cincinnati website to purchase tickets. Season tickets range from $233 to $795, monthly payment plans available.
Facebook Comments