Known for its iconic red brick roads and matching buildings, Athens, Ohio, could have been pulled straight out of a Hallmark film. While the area typically buzzes with Ohio University students from August to May, plus booze enthusiasts in July for the town's annual Brew Week, there's a short period of time in between where everything slows down—the perfect opportunity for a weekend trip to the Appalachian town, located less than a three-hour drive from Cincinnati.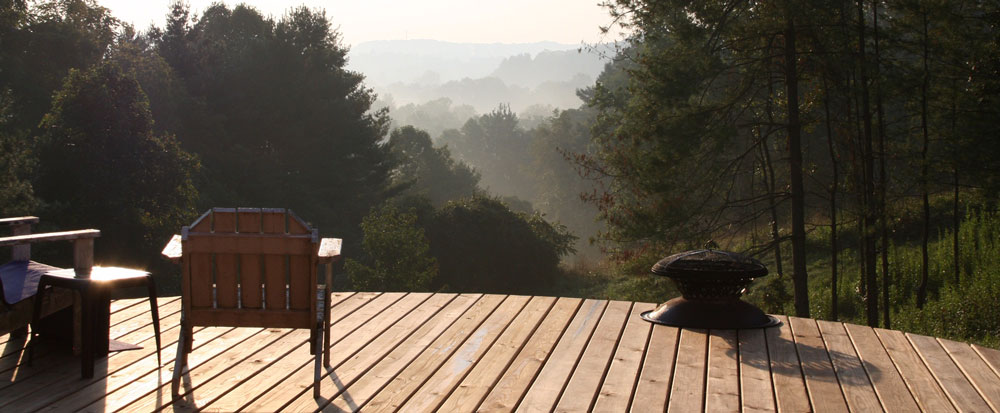 Where to Stay
Russell and Liz Chamberlain began incorporating yoga and meditation into their daily routines years ago. In 2014, the couple opened Bodhi Tree Guesthouse and Studio, a Buddhist-inspired retreat. Sitting atop a 4-acre hillside adjacent to a tranquil reflection pond, the guest house blends traditional homey architecture with contemporary decor to provide guests with a serene escape.
With beds ranging from twin- to king-sized, choose from one of four bedrooms, all of which are void of televisions to encourage guests to fully immerse themselves in the idea of living in the moment (don't worry, free WiFi is available). The best part? The guest house is only a short walk from the studio (which opened in 2016), where you can indulge in a variety of luxurious amenities like yoga, massage therapy, and a light- and sound-proof flotation tank.
What to Do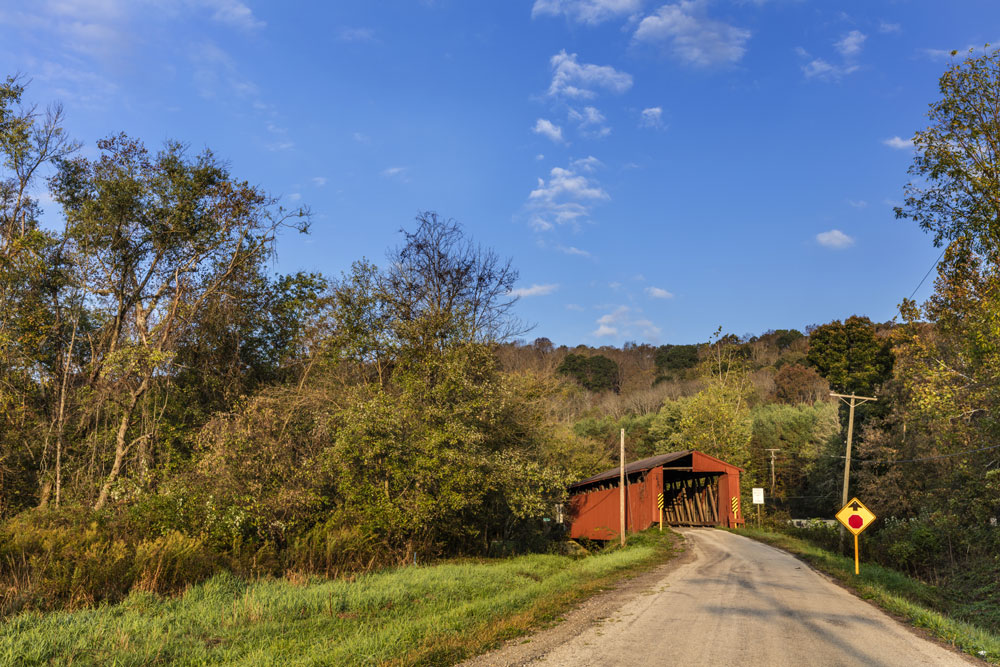 Despite Athens's small-town characteristics, it boasts a variety of attractions. Our favorite is Strouds Run State Park, just a 10-minute drive from Uptown Athens. This family-friendly park is the perfect daylong outing that even your little ones will enjoy. Set up camp along the shore of Dow Lake (swimming encouraged) with a picnic blanket and beach umbrella, or rent a paddleboard and kayak to get on the water without getting in it. If water sports aren't your thing, explore the beauty of southeast Ohio's hills on one of the 30-plus hiking and biking trails.
Before heading out of town, make a pit stop at Beads & Things, one of Athens's iconic businesses. Owners Jo Merkle and Phil Berry have traveled the world, bringing international culture back to Athens in the form of beads, pendants, prayer flags, incense, figurines, gemstones, and more from countries like Peru, Morocco, and Thailand. Leave with a handmade piece of jewelry—a personal twist on a vacation keepsake.
Where to Eat
Enjoy locally grown produce for breakfast at Village Bakery & Café. With a menu centered around seasonal food grown in Southeast Ohio, this solar-, wind-, and geothermal-powered café is dedicated to using only fresh, sustainably grown ingredients for its classic dishes like breakfast tacos and breakfast pizza. Or satisfy your sweet tooth with one of the freshly baked pastries; we recommend the crumb bun, a vanilla almond coffee cake topped with oats.
After a long day of exploring Athens, make your way to Casa Nueva for a hearty serving of Mexican-inspired food. Like Village Bakery & Café, this 35-year-old restaurant serves burritos and enchiladas made from locally and sustainably grown ingredients. It's also dedicated to providing ownership opportunities to all: Every employee at Casa Nueva has a chance to apply for part-ownership of the business. This Athens staple, which serves cuisine with a conscience, is a must-try.
---

Hocking Hills Awaits
Of course, a visit to Athens isn't complete without taking advantage of the hiking opportunities Hocking Hills has to offer. Add a day or two to your trip and stay at one of the park's cabins, located just a 45-minute drive from Athens. From romantic log cabins to secluded treehouses, Hocking Hills is perfect for any type of getaway. Plus, with all the caves and trails, you'll never be far from adventure and sightseeing. Pro tip: The rushing waterfalls at Old Man's Cave and looming cliff faces along Cantwell Cliffs' trails make for the perfect Instagram post.
Facebook Comments