My Gal Sal was a Boeing B-17E bomber that was destined to cross the Atlantic Ocean and fight Axis powers during World War II. It never made it. On June 27, 1942, battling poor weather conditions, the plane crash-landed in Greenland en route to England. After being stranded for a week, her crew was rescued, but the plane was abandoned.
But that isn't the end of My Gal Sal's story. It's now a defining piece of my grandfather's legacy and of his efforts to thank the brave men and women who contributed to the WWII effort. I was fortunate to watch the story unfold as I was growing up.
After serving in the U.S. Air Force during the Berlin Crisis, my grandfather, Robert Ready (known as Bob), wanted to thank the "Greatest Generation" by creating a museum for them in Blue Ash. In 1999, he led an expedition to comb through Greenland in search of the remains of a plane he could recover and restore. He hoped it could serve as the centerpiece of the Ultimate Sacrifice Museum he wanted to create in Cincinnati.
Ready's expedition was unsuccessful. Shortly afterward, though, he was contacted by someone who'd recovered My Gal Sal from Greenland just a few years before. My grandfather purchased the plane and all its parts on the spot. A few months later, thousands of pieces arrived at a small hangar in the Blue Ash Airport, and the restoration began.
Ready was able to finance the purchase of the plane and the parts needed to complete it, but he didn't have enough money to pay workers to do the restoration. He recruited volunteers—engineers, airplane enthusiasts, WWII veterans, and local businessmen—by sharing his vision and inspiring them to donate their time. In total, 22 volunteers labored in that municipal airport hangar for 12 years, putting more than 90,000 hours of work into the restoration.
The work was done little by little. WWII veterans, most of whom were more than 80 years old, hand-beat and riveted aluminum panels onto the fuselage frame. Local artists with steady hands recreated the original artwork and nicknames on the plane based on photos from U.S. Army archives. I would watch them toil away, often while crawling through the plane's cramped fuselage.
Peter Gruber, a retired propulsion project head at GE Aviation, was happy to donate time and expertise to the cause. "Rebuilding that engine with the veterans who spent their youths around these planes was an amazing experience I will never forget," he says.
One day, Ready was sitting alone when he heard a knock at one of the hangar doors. He opened it to discover former astronaut Neil Armstrong, the first man on the moon and an Ohio native, standing before him. He introduced himself and asked if he could see the plane. "Of course," my grandfather said. As Armstrong crawled through its interior and sat inside its recently completed cockpit, Ready told him the story of My Gal Sal and the volunteers working to preserve it.
Before leaving, Armstrong wrote and signed a special note on a spare piece of the airplane's original aluminum skin: "My Gal Sal. She had a short life, but provides a remarkable history. A remarkable reconstruction. Congratulations to all who made her possible!"
During the restoration, Ready began amassing other displays: WWII outfits, army vehicles, a Stuart lightweight scout tank, and a Chaffee tank. He had a 3D model of My Gal Sal made. Because he'd found his professional success in Blue Ash, he wanted the museum to be at its municipal airport. He already had chosen a spot for it. Unfortunately, construction never came to pass.
Toward the end of 2011, the Blue Ash Council moved to convert the airport into a municipal park. The city purchased 130 acres, including the land where the airport and its multiple businesses resided, from the city of Cincinnati. I was 15 years old. When my father told me that my grandfather, a titan of strength and calmness to me, had cried when the sale was announced, I was heartbroken. In an instant the dozen years that Ready and volunteers had spent on the project seemed to be in vain.
They were not, in the end. In 2007, officials at the National WWII Museum located in New Orleans announced a $300 million expansion that would include an exhibition called the "Freedom Pavilion" featuring aircraft, ground vehicles, and airplanes from WWII. Boeing became title sponsor of the pavilion and wanted one of its own planes as the centerpiece. Hearing this news, Ready decided to donate My Gal Sal to the museum. He knew the plane would be restored correctly and would be exposed to nearly 750,000 visitors every year.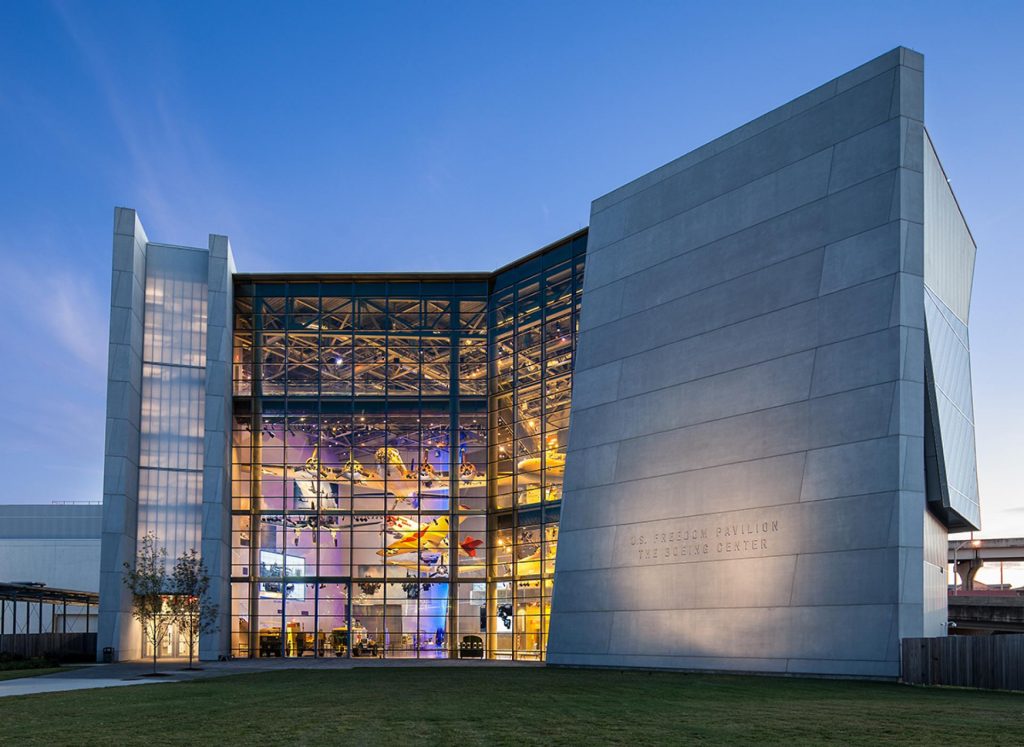 I was there with my father and grandfather when a fleet of trucks and workers arrived in Blue Ash to transport the pieces of My Gal Sal to its new home. Ready gathered all of the remaining members of his team of volunteers to watch. It wasn't easy, but he knew the move meant the passion and labor put into the restoration would be appreciated by many more people.
My Gal Sal was totally restored and re-assembled across several warehouses in New Orleans by a team of experts from Boeing. The plane is now suspended from the ceiling 80 feet above the ground floor of the Boeing Freedom Pavilion, with a catwalk so visitors can see it from above and below. Ready agreed to become a member of the National WWII Museum Board of Trustees in December 2012, and he spoke about My Gal Sal at the pavilion's dedication.
"I'm emotional thinking about how many hours we spent building this plane," he said. "But at the end of the day, it's where it belongs."
Bob Ready passed away in March 2015 at age 75. He was honored at his funeral with a fly-over of a P-51 Mustang. The aluminum skin signed by Neil Armstrong still sits in the house of my grandmother, Nancy, a prized memory. And part of his legacy now hangs 80 feet high in a museum for all to see.
Kevin Ready, a recent graduate of the University of Cincinnati, wrote this story for associate professor Bob Jonason's journalism capstone class, which produces multimedia stories for syndication to local news outlets.

Click through our gallery to view more photos of My Gal Sal's restoration:
Facebook Comments