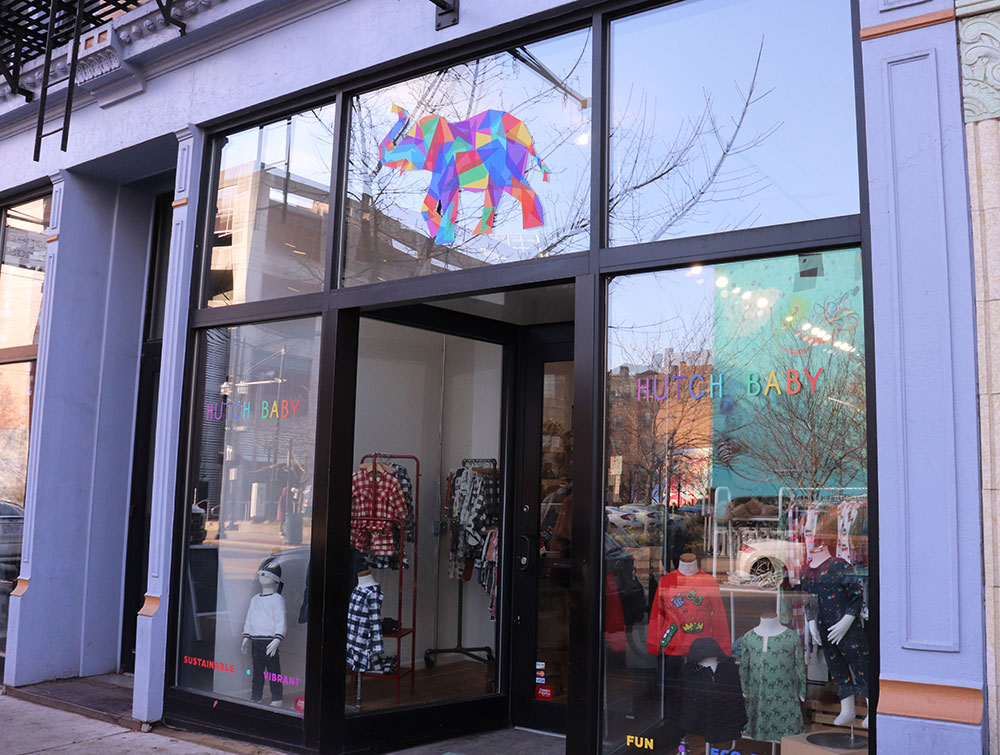 As outrage over the death of George Floyd at the hands of a Minneapolis police officer spills into the streets in the form of peaceful protests in Cincinnati and throughout the nation, we face the ever-present reality that members of the black community are placed at a systemic disadvantage.
To make matters worse, we're still in the heat of the COVID-19 pandemic. And black business owners, experts say, have been especially vulnerable to the economic fallout, a heavy impact that's only been compounded by the physical toll the virus has taken on minority communities.
Supporting black-owned businesses isn't a cure-all to the problems at hand. But it's an easy, direct action you can take today. Instead of picking up dinner from a chain restaurant tonight, order out from a local, black-owned eatery. Take part in #CincyBuyBlackThursdays, a new initiative by Cincinnati City Councilmember Jan-Michele Kearney.
The following list is by no means exhaustive. But if you're not quite sure where to begin, here are 25 (and counting!) black-owned businesses in Cincinnati you can support. You can find a more comprehensive directory here.
If you're interested in adding your business to this list, please email cmletters@cincinnatimagazine.com with your business's name, address, neighborhood, phone number, and website, plus a brief description. Is your business online only? That works too! Send us your business's name, website, and a brief description.
Alabama Que
A restaurant that manages to sell 2,000 pounds of turkey tips each week has to be doing something right. Former UC football player Dwan Wood cooks his no-frills BBQ over charcoal for authentic Alabama flavor.
2733 Vine St., Corryville, (513) 376-8781, alabama-q.com
Bangin Burgers
This mobile food truck is committed to creating unique taste in the world of burgers. It takes pride in serving fresh-off-the-grill burgers and fries.
(513) 399-7783, facebook.com/BanginBurgers 
BlaCk OWned Outerwear
To the co-owners of this Elm Street boutique, Black-Owned isn't just a business descriptor—it's a state of mind. It's also the phrase you can find emblazoned on their apparel, available online or at their downtown storefront, located next to BlaCk Coffee Lounge.
822 Elm St., Downtown, (513) 407-3496, blackowned19xx.com
Blossoms Florist
Over the course of its 30 years in business, Blossoms estimates its florists and freelancers have arranged more than 5 million flowers at weddings, funerals, and countless group events across the Queen City.
8711 Reading Rd., Reading, (513) 531-7673, blossomsfloristinc.com
BOL 
Cincinnati's first-ever food truck dedicated solely to the art of the acai bowl, BOL offers seven signature, handcrafted bowls, in addition to a popular "create your own" option. Look out for a brick-and-mortar location in the future, but in the meantime, you can order a bowl through GrubHub or DoorDash.
(513) 903-9636, bolonline.org 
Breastfeeding Outreach for Our Beautiful Sisters
Headed by Janelle Richardson, Breastfeeding Outreach for Our Beautiful Sisters is the only African-American community-based program focused on maternal and child health with a concentration on the best early infant feeding practices.
(513) 783-2301, breastfeeding-boobs.com
Chapeau Couture 
The Kentucky Derby may be postponed until September, but that doesn't mean you can't shop around for a showstopper of a hat. For more than 15 years, Chapeau Couture has blessed the Queen City with hats that range from mile-high statement pieces to slightly more subdued "fascinators."
(513) 409-4287, chapeaucouture.com
The Confetti Room 
Looking for the perfect backdrop for your next event? Located in the heart of OTR, The Confetti Room is a near-blank canvas of an event space ready to be dressed up to fit clients' needs, from baby showers to wedding receptions and every Instagrammable event in between.
1531 Race St., Over-the-Rhine, (513) 446-1650, confettiroomcincy.com
Conscious Kitchen
If you think you have to sacrifice flavor to create healthy comfort food, think again. Conscious Kitchen has been doing it for years, serving up salmon-bacon BLTs, beet burgers, and plenty of soulful staples at its popular Corryville location.
2912 Vine St., Corryville, (513) 834-7001, facebook.com/consciouskitchen513/
Darou Salam African Halal
When it comes to Senegalese cuisine, Cincinnati's options are fairly slim. But Northside's Darou Salem African Halal stands as an exception, serving up generous portions of West African dishes like dibi (grilled lamb) and brochette (lamb or chicken shish kebab). Polish off your meal with thiakry, a sweet, millet-based pudding.
4163 Hamilton Ave., Northside, (513) 681-3663
Davis Cookie Collection
In the mood for something sweet? Davis Cookie Collection has been dishing out cookies through its online store and at local businesses since 2016. Keep an eye out for the grand opening of its first brick-and-mortar storefront, coming soon to Bond Hill.
(513) 313-3663, daviscookiecollection.com
District 78
Dreamy scent combinations by this Cincinnati candlemaker include ginger and patchouli, whiskey and amber, and raspberry mint. Order a signature scent online or pour your own with District 78's DIY candle-making kit, which comes in a perfect-for-date-night set of two.
2908 Vine St., Corryville, bydistrict78.com
Flora Lee Naturals
Born of "blackberry bushes and sunny days" spent with founder Nia Baucke's grandmother, for whom the shop is named, Flora Lee Naturals is a plant-based skincare line focused on feel-good wellness products.
floraleenaturals.com/
Hutch Baby
This upscale children's clothing store in OTR is a refreshing departure from the average family shopping experience. Take advantage of the in-store lactation room and keep your little ones occupied in the playroom while you browse a carefully curated selection of sustainable brands.
1209 Vine St., Over-the-Rhine, hutchbaby.com
Island Frydays
Once featured on Guy Fieri's "Diners, Drive-Ins and Dives" for its decidedly "off the charts" jerk chicken platter, this Short Vine Jamaican restaurant serves up island classics cooked by former UC football captain Leo Morgan.
2826 Short Vine St., Corryville, (513) 498-0680, islandfrydays.com
Jazzy Sweeties Bakery
Decadent layer cakes and cupcakes are just the tip of the dessert iceberg at Jasmine Ford's Walnut Hills bakery, which features perfect-for-summer specials like peach cobbler cheesecake and strawberry crunch cupcakes.
1006 E McMillan St., Walnut Hills, (513) 492-2535, jazzysweetiesbakery.com
Just Cookin'
After being forced out of her West End location to make way for FC Cincinnati's new soccer stadium, Just Cookin' Owner Monica Williams reopened her restaurant in an even larger space at 1142 California Ave. in Bond Hill, where she continues to serve up soul food favorites like smothered pork chops, salmon croquettes, fried chicken, and more.
1142 California Ave., Bond Hill, facebook.com/just.cooking316/
Just Q'in BBQ
A story that first began with a grill and a special blend of 17 spices has evolved into a Cincinnati BBQ favorite with a mission to uplift and train those who have experienced homelessness, addiction, jail time, and other barriers to success.
975 E McMillan St., Walnut Hills, (513) 452-6328, justqin.com
Legacy Genius
This local purveyor of educational games doesn't want you to wait until February to celebrate black history. Their fast-paced Black History Trivia Showdown trivia card game now comes in a special "Trailblazers" edition, highlighting the achievements of black innovators in science, business, politics, and more.
legacygenius.com
Matunda Juicery
Founded in part as a response to food deserts in neighborhoods around downtown Cincinnati, Matunda Juicery specializes in cold-pressed juices packaged in recyclable French glass jars. Try their signature juice, "The Green Light," or, if you're feeling bold, order a one-to-three day cleanse.
2908 Vine St., Corryville, (513) 680-5122, matundajuicery.com
Menchie's Frozen Yogurt
Roxana Turner has owned and operated the Menchie's Frozen Yogurt location at Harper's Station for five years and counting. Indulge in best-in-class frozen yogurt flavors (fresh shredded coconut!), plus custom "fro-yo cakes," which are perfect for all occasions.
11397 Montgomery Rd. Store C, Symmes Township, (513) 918-2254, menchies.com/yogurt-shop-our-locations
Minor Obsession 
With a special focus on using only clean, eco-conscious ingredients, this online skincare company creates its products in small, handcrafted batches. Each bar of soap is vegan and free of gluten, synthetic fragrances, palm oils, sulfates, artificial coloring, and animal byproducts.
minorobsession.co
Ollie's Trolley
It's near impossible to miss the bright red and yellow trolley car that's been a fixture in OTR ever since Mr. Ollie (whose real name is Marvin Smith) parked it there in 1993. Stop by for a classic Ollieburger, a rack of ribs, or a helping of classic Southern sides like black-eyed peas and collard greens.
1607 Central Ave., West End, (513) 381-6100
Originalitees
Wear your state, city, or neighborhood pride on your sleeve—literally. Part of the proceeds from this clothing store's most recent line, Unity Within the Community, directly supports the Freestore Foodbank's efforts to provide assistance during the COVID-19 pandemic.
2809 Woodburn Ave., Woodburn, originalitees.com/
Pause
The brainchild of four black MORTAR entrepreneurs, this retail collective is focused on all things wellness, offering everything from cold-pressed juices and massages to crystals and handcrafted candles.
2908 Vine St., Corryville, facebook.com/Pausecincy/
Rasheedah's Café
Looking for a comfort food option that fits a halal diet? Rasheedah's Café, located in the heart of College Hill, was born out of a need for halal meals in the community. Twenty-seven years later, Rasheedah herself is still serving up generous portions of soul food staples.
5922 Hamilton Ave., College Hill, (513) 351-1129, rasheedahscafe.com
Soleil Kitchen
Self-taught Chef Soleil brings her signature "urban cuisine" to local tables and events through her mobile catering company, challenging the traditional definition of soul food and incorporating flavors and healthy options from around the world.
1719 Elm St., Over-the-Rhine, (513) 545-1687, soleilkitchen.com
Soul Palette
This local arts group brings the party to you—the paint party, that is. Soul Palette specializes in mobile paint parties, murals, and private lessons for adults and kids alike. In the absence of in-person sessions during the COVID-19 pandemic, visit Soul Palette's Facebook page for virtual art lessons and to make a donation.
(513) 227-4836, paintwithyoursoul.com
Sunny Blu Coffeehouse
Despite only having been open for a year, Camp Washington-based Sunny Blu has proved a formidable contender in Cincinnati's ever-burgeoning coffee ecosystem. The community coffeehouse serves La Terza brews and sells sweets from local bakeries. Buckeye donuts, anyone?
2869 Colerain Ave., Camp Washington, (513) 975-1001, sunnyblucoffeehouse.com
Facebook Comments